Why is Mailbird the best Alternative to Thunderbird in 2020?
Posted by Christin on January 16, 2020
Change is good, even for your Email. Now that Mozilla has abandoned Thunderbird, it's time to move on to the best alternative for you to stay on top of your emails. Let's look at why Mailbird is the best Alternative to Thunderbird for Thousands of users already.
Mailbird vs Thunderbird
Having a clean interface in front of you coupled with an interaction that makes managing your online communication easier is a sweet deal.
Mailbird is super easy to use and promises you will be able to master it within 5 minutes. A great email experience is what you should strive for and Mailbird gives you exactly that.
"I've purchased Mailbird for my old mother as well, as it's easy to use. She's not in anyway computer savvy, but last weekend I actually got an email from her – the first ever, imagine my (very pleasant) surprise! 🙂 For me Mailbird is a keeper – easy to use and most importantly easy to configure!! My 80 year old mom is a testament to that." Lars – May 12.
We will be looking at the following areas to see if Mailbird is the best alternative to Thunderbird for you too:
Layout and UI
Most Popular Features
Cost
1. Layout  and User Experience
Thunderbird is not being updated anymore and it is known for its cluttered and bloated layout and UI, making it rather complicated for new and even existing user to handle the software.
Sure, if you use a software on a daily basis you eventually learn how to get around it, in fact that's even the case with rocket science but is that the best utilization of your time? Software and apps in 2015 should be intuitive enough to not have a learning curve so spending a few days unraveling the mystery of using an email client seems like we're technologically pushing you back to early 2000s.
Simplicity, clean UI, intuitive UX and speed are the main reasons why people try Mailbird, enabling them to master it in less than 5 Minutes (not days).
User Experience
User experience is the small little details that you don't recognize consciously but intuitively guides you to use the software.
Mailbird has many such small elements. Let's look at examples –
Example #1 – Let's say you're a dropbox user and you activated Dropbox app from your Mailbird App Store. Apart from looking at your Dropbox app by clicking on Dropbox icon in bottom left, the only other place you'll find it is when you're composing a new email or replying to one. It shows up like this –
And when clicked upon, opens Dropbox file explorer for you to select files to be attached.
Example #2 – You might think, Mailbird does not offer as many features and functionalities as Thunderbird, otherwise the Inbox and menu would look the same, right? That is not quite correct.
Instead of filling the interface with lots of buttons and options, we hid them to show up on certain user action. If you look at how emails are stacked in Mailbird, it looks just like any other email program but when you hover over the profile picture of an email message, an action bar shows up on top which makes it easier for you to deal with it.
You can even click on the profile picture of an email message and it will show you all the emails you've exchanged with the person.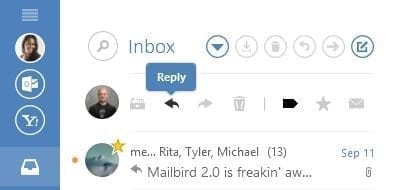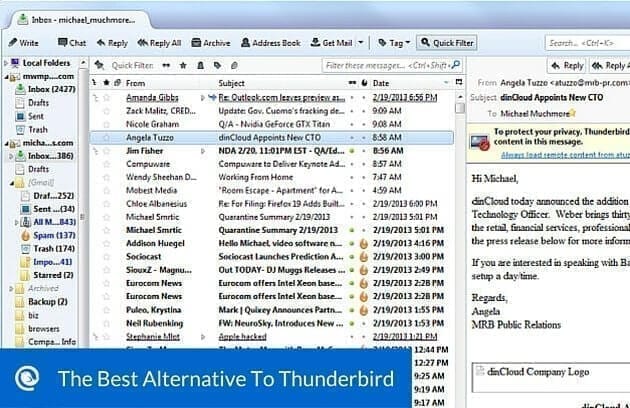 Layout and UI
In Mailbird, you can customize the layout and color theme, personalizing your Inbox.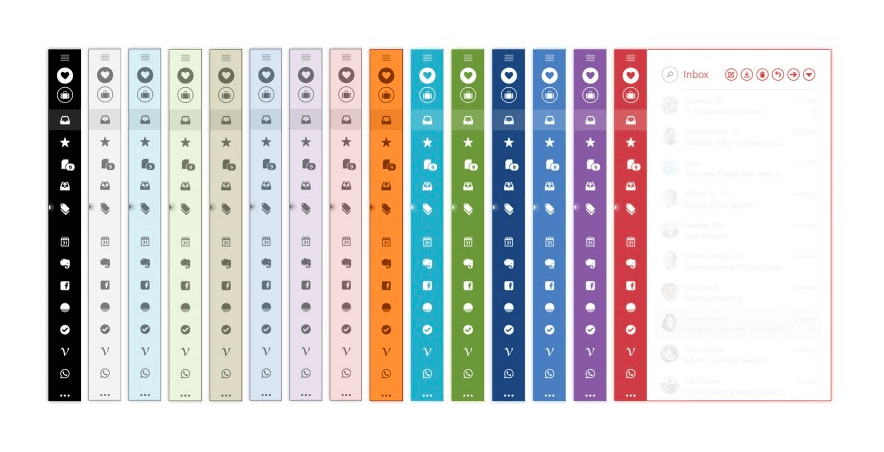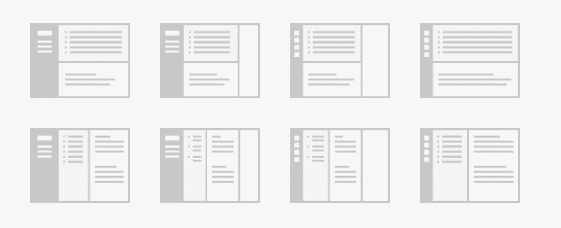 2. Most Popular Features
In order to find the perfect replacement for their current email client, people tend to only look for ones that have exactly the same features as their current email client, regardless of whether or not those features will actually be used.
Mailbird has integrated the standard features that users know from Thunderbird and also offers special Mailbird-only features that have not yet been implemented by any other email client. Quick preview of attachments, speed reader, Linkedin lookup, snooze and many other.
The majority of these are already available in Mailbird's Personal version.
Integration with Third Party Apps
Additional features that differentiate Mailbird from other email clients is the integration of a variety of popular apps, turning Mailbird into a true all-in-one communication hub, combining Email, Messaging, Task Management, Calendar and Video Meetings in the most effective way possible for the user.
Mailbird's all-star developer team continues to add and improve these features requested by you. Think Mailbird needs a certain feature to convince you to switch? We have Mailbird Feature request forum where you can submit your request.
Imagine working like a productivity machine through your email, while also being able to jump on a call without having to switch to browser or another software. It's not just convenient but also way more efficient. In Mailbird, as the best alternative to Thunderbird, you have all your communication power tools in one place.
Featured Apps Include:
Video Meeting Apps, such as Whereby and Veeting Rooms allow you to easily jump on a call or virtual Meeting, without having to leave your Inbox.

Veeting Rooms – Have a virtual Meeting without leaving your Email Client.
Calendar Apps, like Google Calendar and Sunrise Calendar give you a nice overview of your upcoming appointments and enable you to schedule appointments from your Mailbird.

Sunrise Calendar – plan your day from your Inbox.
3. Cost
Mailbird has 4 different pricing options to choose from. Depending on the number of accounts and your actual email needs, Mailbird has the perfect plan for you which include:
Mailbird Personal Yearly
Mailbird Personal Pay Once
Mailbird Business Yearly
Mailbird Business Pay Once (on request only)
Mailbird gives you a free trial when you install Mailbird for the first time. This is a great chance to find out if Mailbird Business is the right choice for you.
Still have questions before downloading it? Our team is always there to help you out. Shoot us an Email to support@getmailbird.com or tweet us @getmailbird. We are ready to help you and to answer every single one of them. That's a great value that comes with Mailbird. Direct responses and feedback to help you through your email, communication and communication management needs.
Ready to make the switch to the best alternative to Thunderbird? Simply start downloading Mailbird! You'll just love it.
Editor's Note: This post was originally published in July 2015 and has been updated for accuracy and comprehensiveness.
---