Why is Mailbird the best alternative to Windows Live Mail in 2019?
Posted by Jason Ephraim on January 12, 2019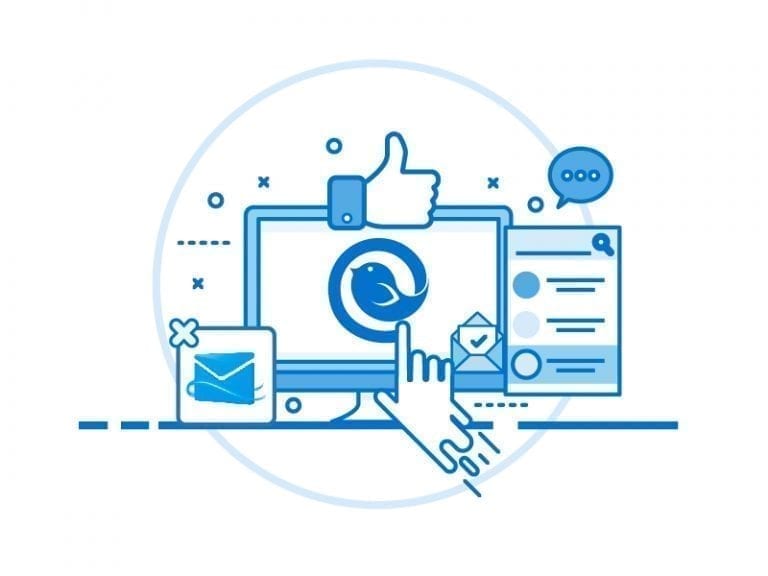 Why People Are Leaving Windows Live Mail 2012
Microsoft recently announced that Windows Live Mail 2012 would no longer be able to manage Outlook.com email accounts. The reason being that the older client cannot support required synchronization protocols used by Outlook email servers.
Many of the estimated 3.5 million users of Windows Live Mail are now forced to look for a new email client to manage their emails. However, many users don't want to pay for expensive subscriptions or be forced to upgrade their devices in order to access others.
Well, we have great news for you.
Mailbird works with your current version of Windows, it works with all your email accounts, and it is available for free right now:
Why do so many Windows Live Mail 2012 users switch to Mailbird?
Layout and User Experience
Windows Live Mail users have been flocking to Mailbird for years, and with good reason. It's clean, sharp design feels right at home on your desktop.
Moreover, Mailbird has more customization options that Windows Live Mail including:
Color
Layout
Sidebar Images/Patterns
Font/Size
And More
Mailbird is also easier to use thanks to it's ability to be customized to suit you. Do you like to preview your messages? Do you prefer not to? Do you usually reply, or reply all? Everything is customizable, and better still – Mailbird's interface makes it easy to understand everything.
It Works With Any Email Account
Mailbird works with any email account. In fact, you can even import your email account info from other clients so that installation and setup only takes a few clicks of the mouse or screen.
Hotmail
Yahoo Mail
POP3
IMAP
No matter the account, Mailbird allows you to manage it one one amazing email client.
Mailbird Works With Your Version of Windows
Just like Windows Live Mail 2012 , Mailbird works with previous versions of Windows including:
Windows Vista
Windows 7
Windows 8
And, Windows 10
However, we are constantly updating Mailbird to ensure you can manage all your email accounts from whichever version you use.
Mailbird's Most Popular Features
In order to find the perfect replacement for their current email client, people tend to only look for ones that have exactly the same features as their current email client, regardless of whether or not those features will actually be used.
Mailbird has integrated the standard features that users know from Outlook and also offers special Mailbird-only features that have not yet been implemented by any other email client. Quick preview of attachments, speed reader, Linkedin lookup, snooze and many other.
The majority of these are already available in Mailbird's free version – Mailbird Lite.
Lets have a look at the most popular features:
Integration with Third Party Apps
Additional features that differentiate Mailbird from other email clients is the integration of a variety of popular apps, turning Mailbird into a true all-in-one communication hub, combining Email, Messaging, Task Management, Calendar and Video Meetings in the most effective way possible for the user.
Mailbird's all-star developer team continues to add and improve these features requested by you. Think Mailbird needs a certain feature to convince you to switch? We have Mailbird Feature request forum where you can submit your request.
Imagine working like a productivity machine through your email, while also being able to jump on a call without having to switch to browser or another software. It's not just convenient but also way more efficient. In Mailbird, as the best alternative to Outlook, you have all your communication power tools in one place.
Featured Apps Include:
Messaging Apps, like Facebook, Twitter and WhatsApp.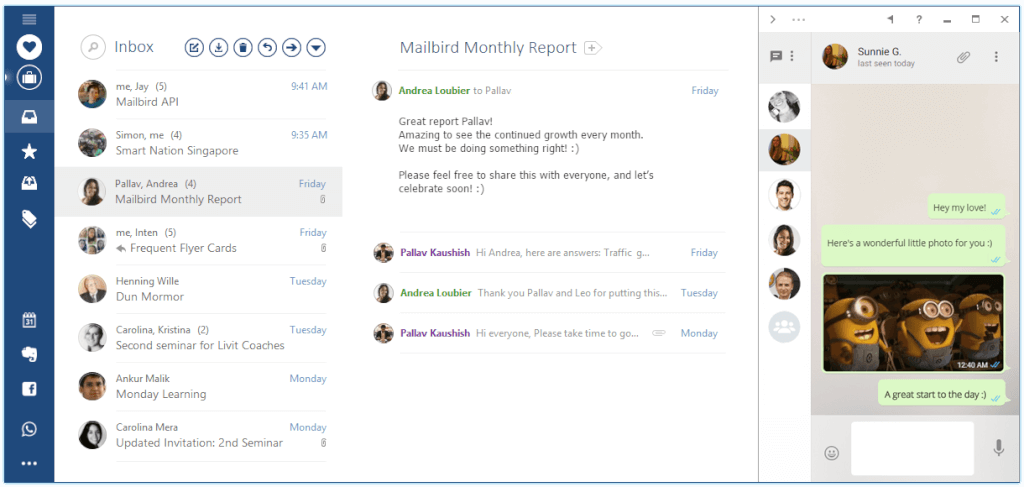 Task Management, Apps and Tools like Todoist, Moo.do, Evernote and Asana, can easily be activated in your Mailbird AppStore.
Video Meeting Apps, such as Appear.in and Veeting Rooms allow you to easily jump on a call or virtual Meeting, without having to leave your Inbox.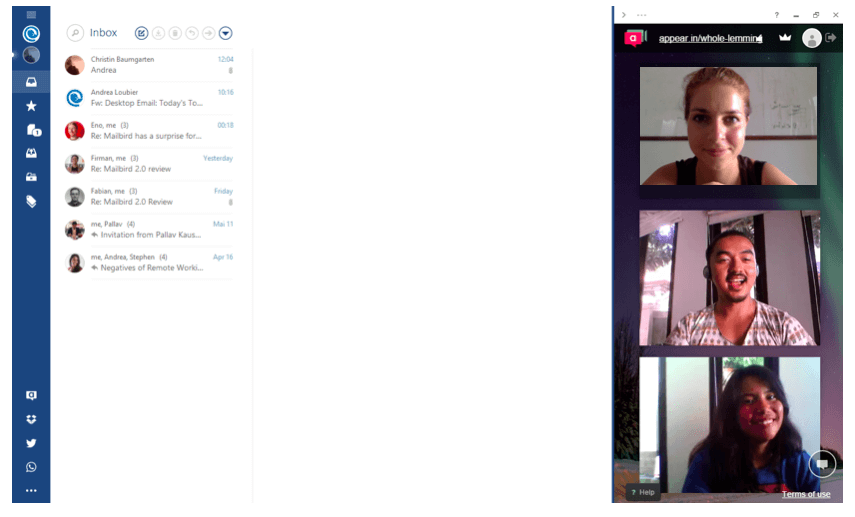 Calendar Apps, like Google Calendar and Sunrise Calendar give you a nice overview of your upcoming appointments and enable you to schedule appointments from your Mailbird.
Cost
Microsoft Outlook can run you upwards of $110.
Mailbird, however, has a few options for you to choose from that can enable you to manage all your email accounts for a fraction of the cost – or for 100% free.
Mailbird Lite: Free for your first email account.
Mailbird Pro: $18 / year  (incl. all future updates)
Mailbird Pro Lifetime: $68 once  (incl. all future updates)
Not sure? Why not give Mailbird a try to replace Windows Live Mail 2012 for free? Every new user gets 30 days of Pro for free. We also run specials all the time to make switching to Pro the easy choice if you need more than 1 email account.
Editor's Note: This post was originally published in May 2016 and has been updated for accuracy and comprehensiveness.
---
Subscribe to our newsletter
Free e-books
Productivity tips
Technology articles