All-Device Comcast Email Management Guide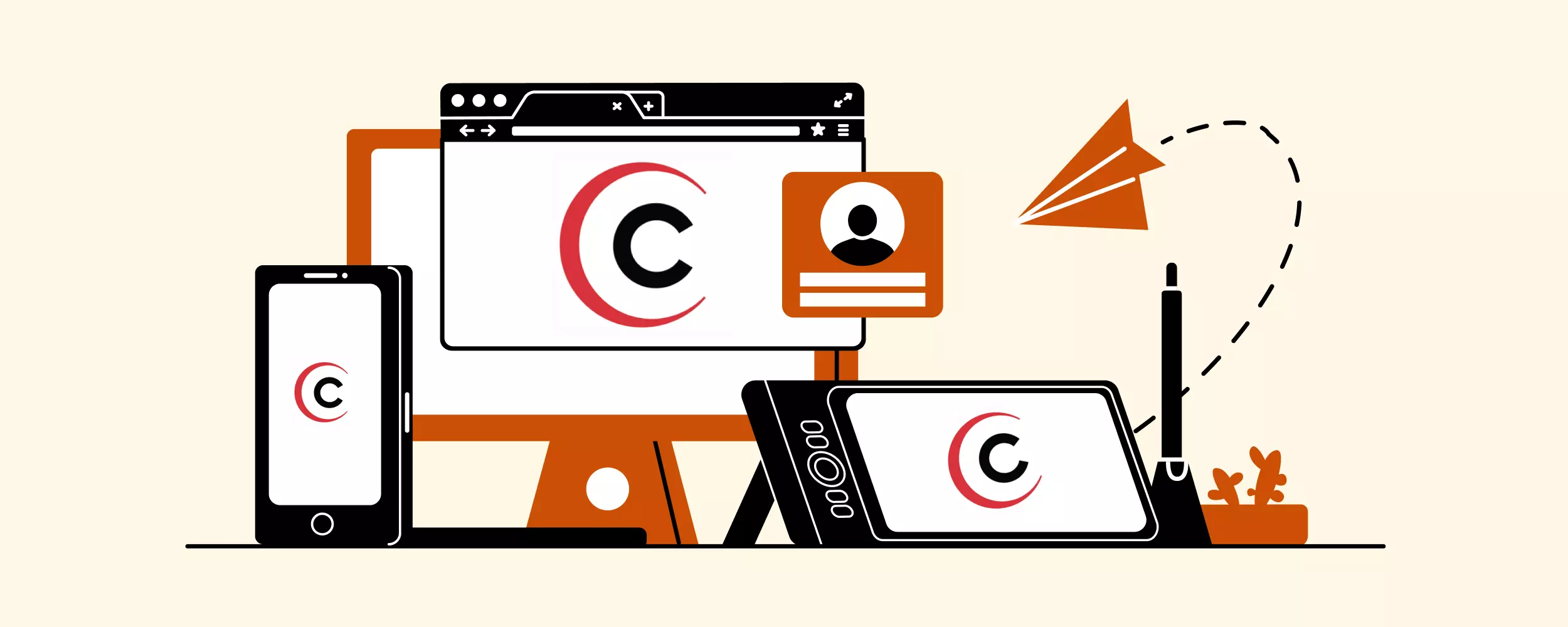 Comcast email, now operating under the Xfinity brand, has become a default email provider for many due to its ease of use and free access. Despite its popularity, Xfinity decided to discontinue the Comcast email app back in April 2021.
This move left many subscribers confused and asking, "How can I conveniently check my Comcast email online from any device without the Comcast app?"
In this article, we will review several methods to access and manage your Comcast.net accounts using both their native website and third-party apps like Mailbird for cross-platform functionality.
What Is Comcast Email?
Comcast email was initially developed by its eponym, the biggest cable TV provider in the US.
In 2010, Comcast opened a subsidiary and moved all of its key services, such as cable TV, internet, phone, and home security, under a new brand: Xfinity. Since then, these two names — Comcast and Xfinity — have often been used interchangeably.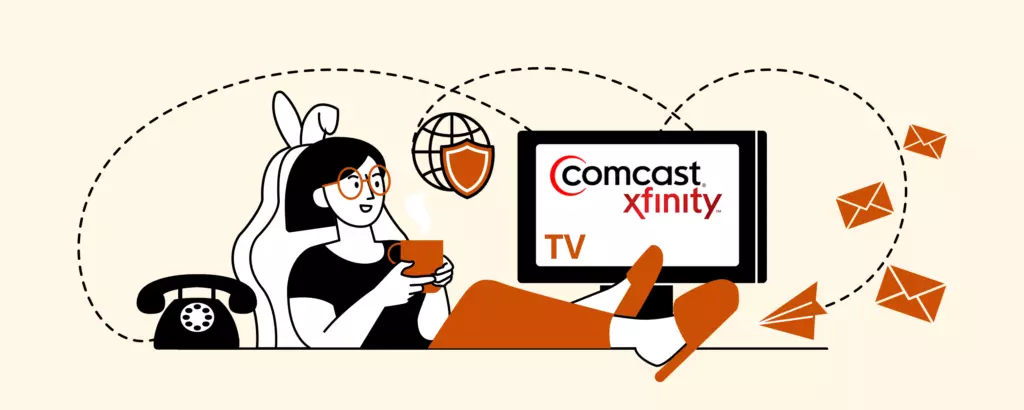 As the new Xfinity brand was developing and improving on its value proposition, the subsidiary shifted its focus from their email service to more prospective areas. As a result, the Comcast.net email app was discontinued.
Xfinity customers who pay for any of the company's services can still use Comcast.net email for free — but they can only access it through the web version of Xfinity's official website.
Nevertheless, this change hasn't pushed subscribers away from the email service. Comcast's customers have used its email for many years and chose it due to a range of useful in-built functions. What are they? Let's have a look.
Comcast Email Settings and Features
Comcast.net email provides its users with the following set of features:
Replying, forwarding, and deleting emails
Moving emails into folders from your inbox
Advanced anti-spam filters
Email signatures
Auto-reply messages
Address book
Group contact lists
Custom email views, on-screen text size, and spam filters
Printing emails
To start using these features, you have to create an account on the Xfinity website. Let's go through it step by step.
How to Create a Comcast Email Account
To start using Comcast email as a new user for free, you must subscribe to their internet, phone, cable TV, or home security services.
Once you become a customer of at least one of Xfinity's services, proceed to creating your Xfinity ID to access your Comcast email address and manage your Xfinity services online.
The process of creating an email account on Xfinity starts with signing up for your Xfinity ID. Here is how to do it.
How to create an Xfinity ID
Step 1.
Proceed to Xfinity's website and click the envelope icon at the top right corner.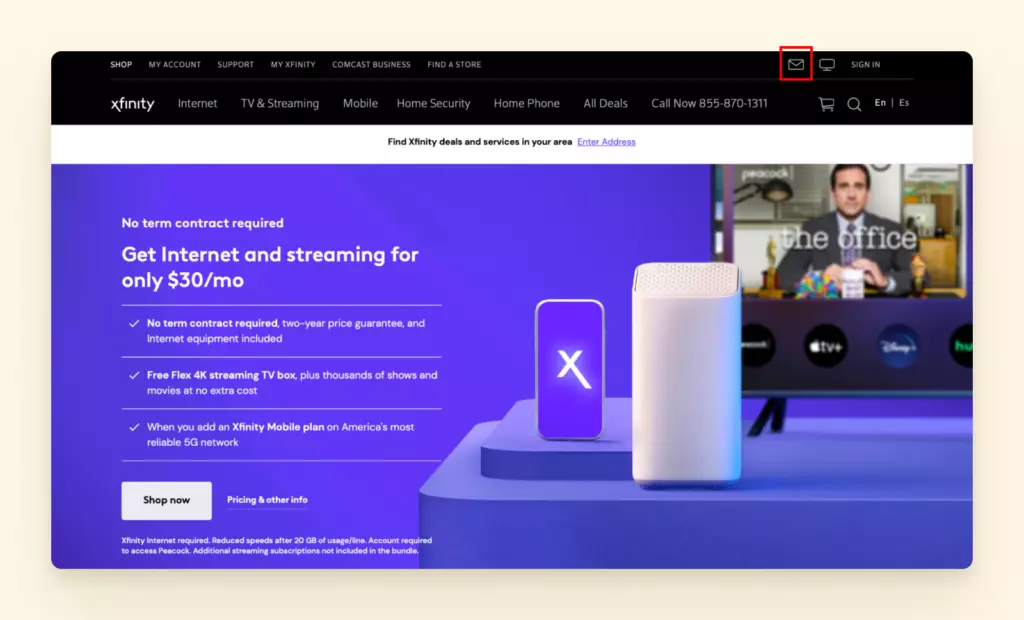 Step 2.
On the sign-in page, select Create a new Xfinity ID.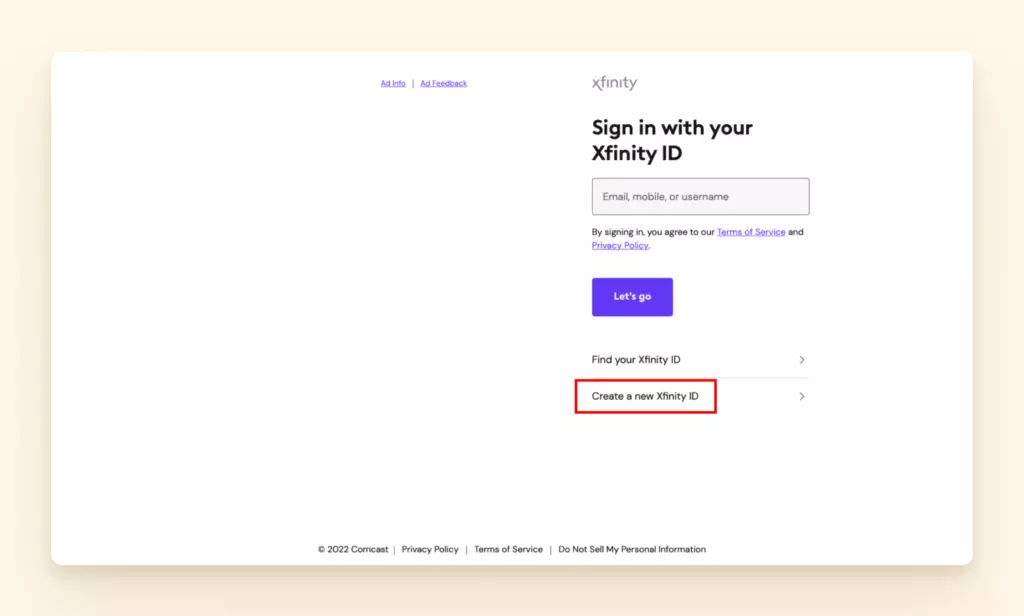 Step 3.
To create a new Xfinity ID, you have to provide your US mobile phone number or use your Social Security number to verify your identity.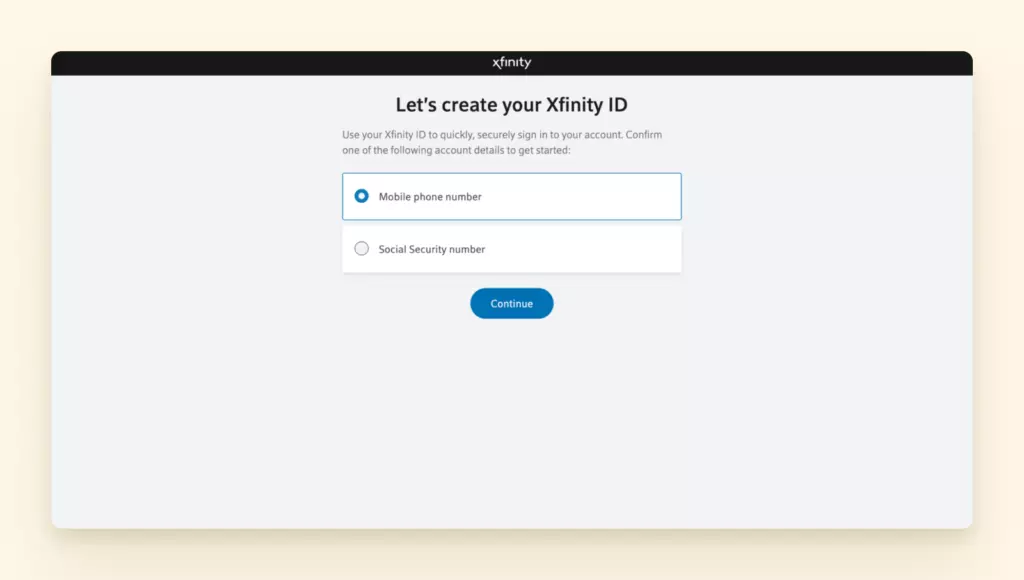 For the phone option, you will receive an SMS code to verify the new account.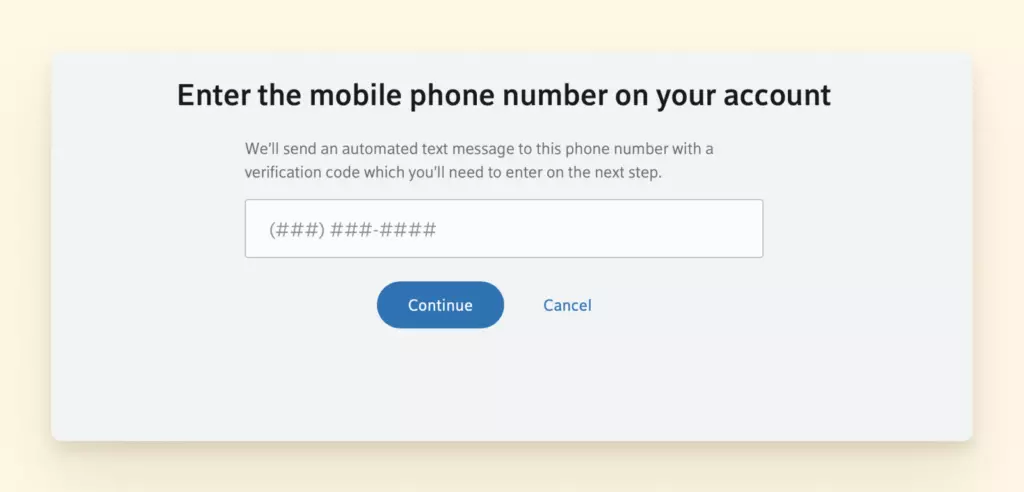 With the Social Security number option, you have to input its last 4 digits, your date of birth, and a phone number associated with your services. Then click Continue.
Step 4.
If you successfully navigate the steps mentioned above, you will have to input an existing email address to receive a verification link.
After clicking the link, your Xfinity account is all set up, and you can access your Comcast.net email.
Now let's see how you can check and manage your Comcast.net email account.
How to Check Your Comcast Email
There are a few ways to Comcast.net email login — both through the Xfinity website directly and by using a third-party app, such as Mailbird. We are going to cover both options, so you can evaluate and pick the most convenient one.
1. How to Check Your Comcast.net Email on Xfinity.com
Since April 2021, Xfinity no longer supports access to its mobile email app. However, you can still access your Comcast.net email through Xfinity's official website. Here are the steps for checking your inbox using the Xfinity website.
Step 1.
Go to Xfinity.com, then locate and click the envelope icon at the top right side of the homepage.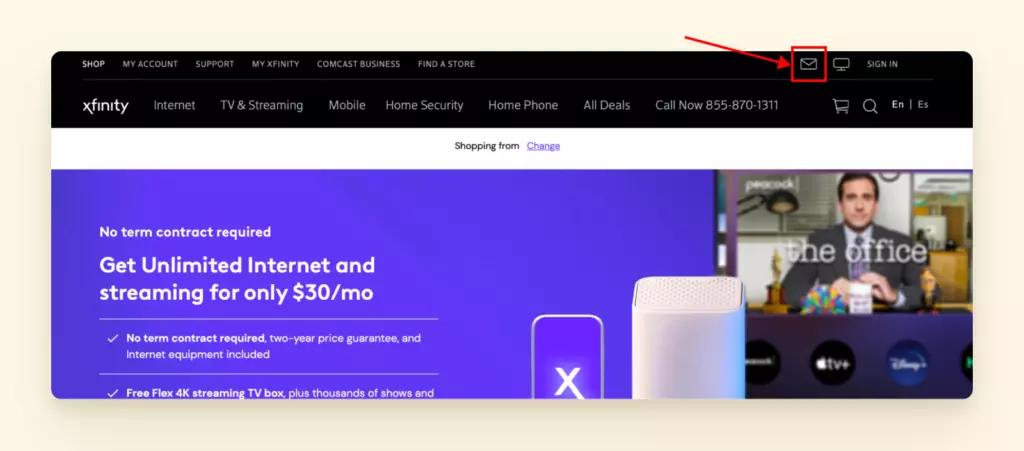 Step 2.
Provide your Xfinity ID. For this, you can use an email, mobile, or username associated with your account.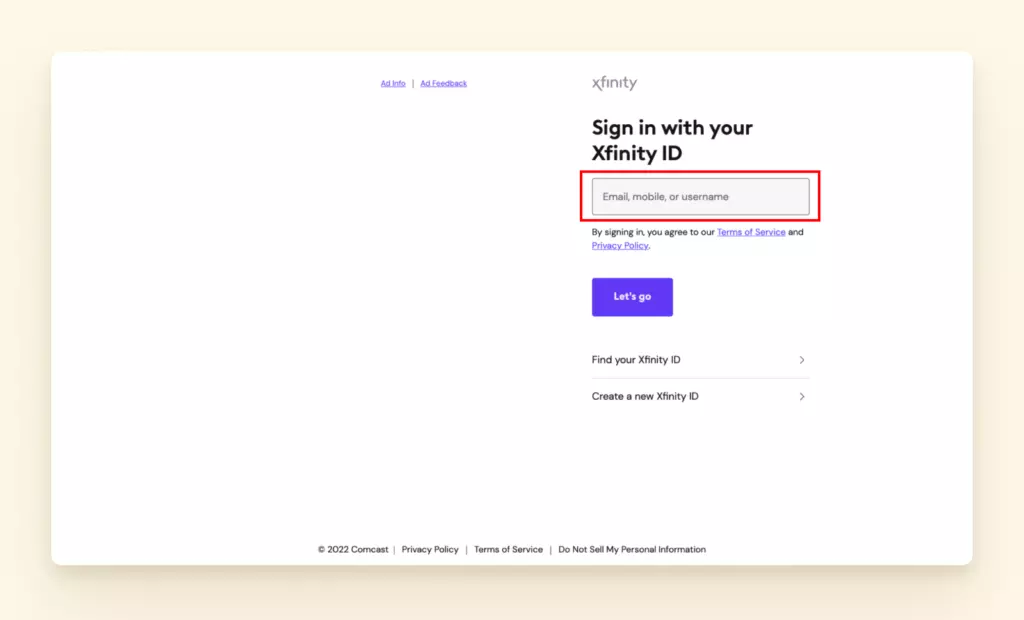 Step 3.
Next, you will be redirected to the Xfinity Connect platform where you can access your email inbox and other services, such as the address book, voice, and text.
If you have any issues using your Comcast account, check out this article: "Comcast Email Down? How to Fix It"
2. How to Open a Comcast.net Email with Mailbird
It can be annoying to always go to the Xfinity website and log in to access your mailbox. Switching through the tabs can also be distracting and negatively impact your productivity, especially if you are using a Comcast.net email account for business purposes.
Here is the thing — there is an easier and more efficient way to manage your Comcast.net account. By using Mailbird, a modern and convenient email client, you can connect your Comcast.net email account once and access it every time you need with just a click.
You will also be able to access a number of features Comcast doesn't offer, such as email snooze, reminders, and sending later.
Here is what you have to do to connect your Comcast.net account to Mailbird using IMAP settings.
Step 1.
To start using Comcast email together with other email accounts in Mailbird, you should first adjust your Xfinity security settings.
To access them, go to Email Settings in the top right corner of the Xfinity Connect interface. In the sidebar, select Security and check the Third Party Access Security box.
Step 2.
Once you have updated your security settings, you can set up your Comcast.net account in Mailbird. After downloading Mailbird and signing in, navigate through the Mailbird menu > Settings > Accounts. Next, click on the Add button.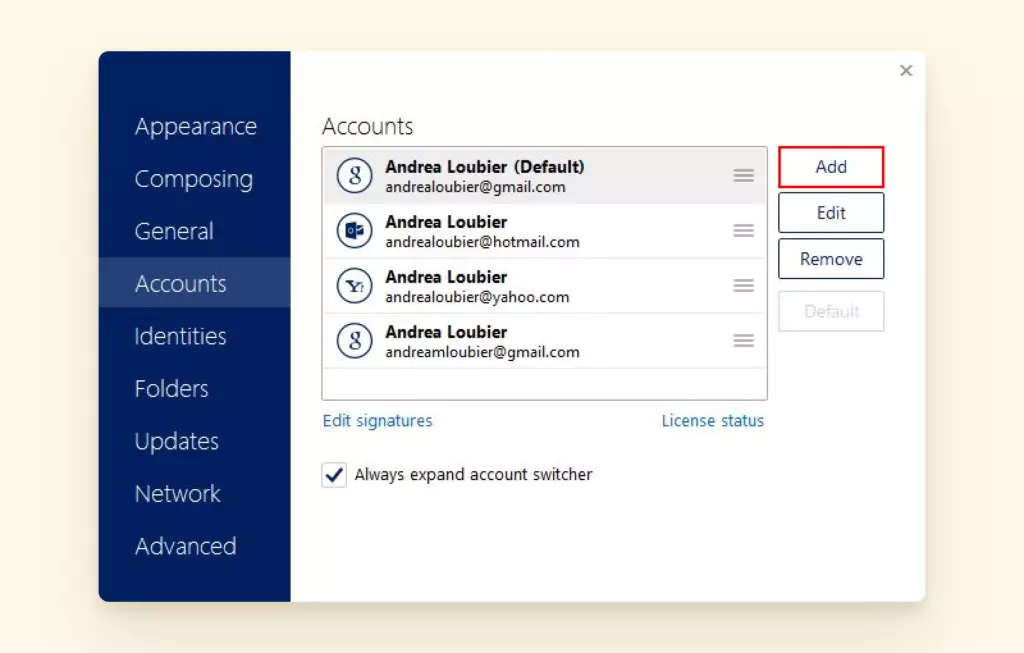 Step 3.
Fill in the information about your email account.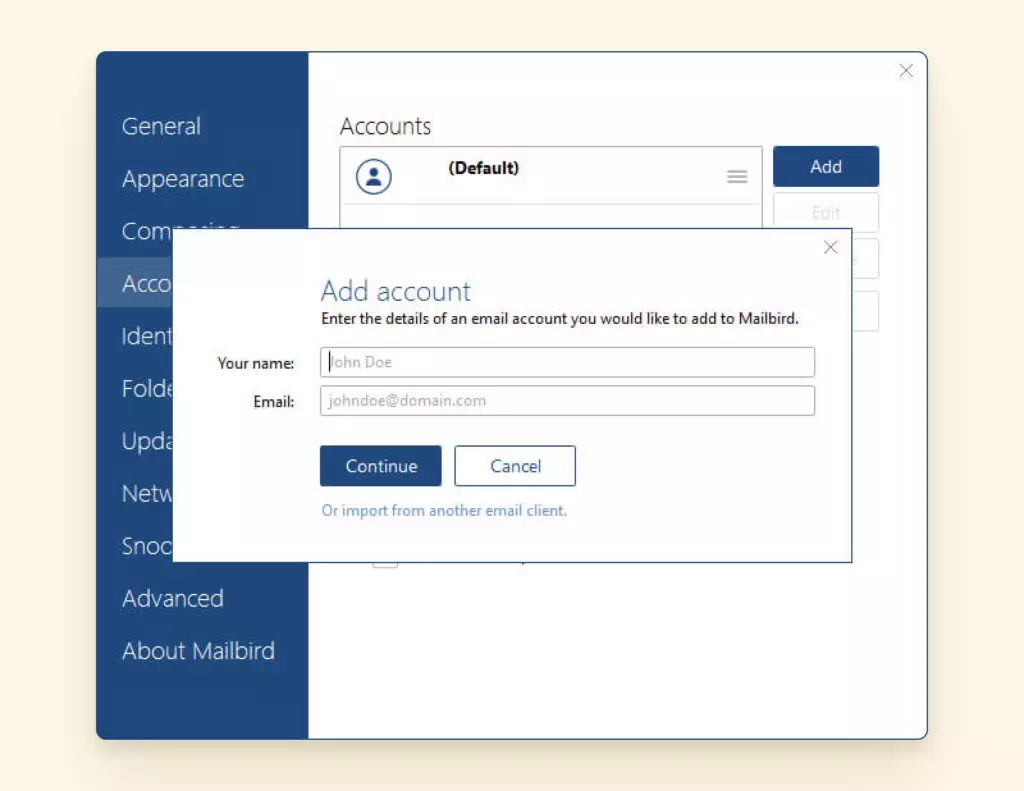 Step 4.
If Mailbird fetches your settings automatically, click Continue.
If Mailbird hasn't automatically detected the IMAP settings for your Comcast.net email account, proceed to Edit server settings.
In the window that appears next, input the following details.
IMAP Settings:
IMAP Server Name: imap.comcast.net
IMAP port number: 993
IMAP security: SSL
IMAP username: your Comcast.net email address
IMAP password: your Comcast.net password
SMTP Settings:
SMTP Server Name: smtp.comcast.net
SMTP port number: 587
SMTP security: SSL
SMTP username: your Comcast.net email address
SMTP password: your Comcast.net password
Summing Up
Xfinity users often choose Comcast email as their preferred provider because it's free and includes a set of useful features. However, as Comcast discontinued its email app, accessing Comcast.net email on different devices is no longer possible.
By using Mailbird, you can manage your Comcast.net accounts from one dashboard together with your other email accounts, without switching between tabs.
FAQ
Is Comcast email still working?

You can use Comcast.net email if you are an Xfinity customer. However, the company discontinued its mobile app on April 20, 2021. This means you should install a third-party app to use Comcast.net email from a smartphone.
Is there an official Comcast app?

The Comcast app was discontinued on April 20, 2021. You can no longer use a Comcast.net email inbox on the Xfinity app.
What is the Comcast email format?

You might be wondering about your Comcast email — com or net? If you are an Xfinity customer using Comcast email, your Comcast email address should be displayed in @comcast.net format. The other Comcast email address ending — @comcast.com— is reserved for Comcast employees only.
Can I create a new email account on Comcast?

You can create up to seven email accounts with one Xfinity ID. Add a new account by signing into Xfinity.com. Under the "My account" tab, navigate to Settings u003e Email Settings u003e Create additional email accounts.
How do I recover an old Comcast email account?

To keep your email account active, you have to log in at least once every 12 months. If you don't, your account is deactivated, and you will lose all contacts and emails associated with it. To reactivate your account, log in through the Xfinity Connect web portal. However, all your previous messages and content will be gone.
How do I delete a Comcast email account?

To delete your Comcast email account, log into your Xfinity profile and go to "Users u0026 Preferences." Next, choose the username you want to delete and press the Delete button. As a final step, confirm the action.
What is the main server for Comcast.net email?

Xfinity supports IMAP/SMTP, which you can use to connect your Comcast.net email account with Mailbird. After connecting your Comcast.net email account to the email client, you won't have to log in on the official Xfinity website to access all your Comcast.net accounts. This way, you can save time and boost your productivity online.These are the IMAP/SMTP details you need to connect with Mailbird: IMAP Settings: IMAP Server Name: imap.comcast.netIMAP port number: 993IMAP security: SSLIMAP username: your Comcast.net email addressIMAP password: your Comcast.net passwordSMTP Settings: SMTP Server Name: smtp.comcast.netSMTP port number: 587SMTP security: SSLSMTP username: your Comcast.net email addressSMTP password: your Comcast.net password