Best Windows 10 Apps – Upgrade your Online Communications
Posted by Christin on May 17, 2018
Effective communication is the best and easiest way to be productive throughout your personal and professional life.  Many people think of email when talking of online communication. And if you are also looking for the best way to manage your email on Windows 10, then we would suggest you to check out this post: "Best Windows 10 Email Clients To Manage Multiple Accounts 2018".  Should you be looking for the best Windows 10 apps to master all aspects of your online communications then this post might be very helpful to you.
Let's dive right into it.
Skype is one of the most popular software for online communication. It is used by millions of people every day to talk over chat, voice calls and video calls.  Not just that, you can share files, call someone on their cell phone and more. Skype is available on desktop, tablets and mobile devices, so just head over to the download page and get started.
The world's biggest social network also has a Windows 10 app. Share your memories, talk to your friends and let others know where you are without needing to open a browser.
Trello is a simple task management app which turns into a great communication tool when you have to organize and manage an event with others. Want to plan you kid's birthday party? Invite your spouse and friends on a Trello board and start planning what needs to be done and when.
Viber is another powerful communication app on Windows 10 which allows you to send texts, make voice and video calls while using only your internet data. You can send stickers, emoticons, photos and  locations to make your communication fun. And the app syncs between your phone and computer in real time to make your experience as smooth as possible.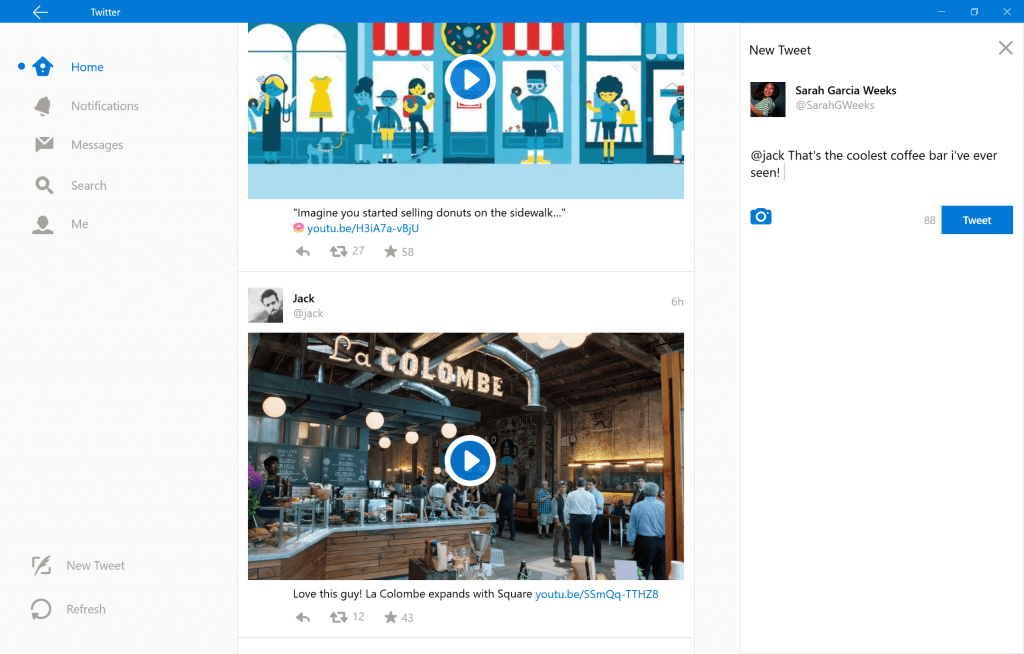 Till first quarter of 2018, the micro-blogging website has acquired 330 million active users and has secured its position among the top social media platforms. At one side where Facebook has stringent privacy restrictions, Twitter is an open platform to interact with almost anyone in the world from former president Barack Obama to sports legend Sachin Tendulkar. Twitter has also come up with an exclusive version for Windows 10.
Line is a free messaging app and is similar to Viber but with more features. Apart from allowing you to to send messages, make voice and video calls, it has stickers for more expressive chats, high quality video maker, timeline to stay in touch with the news about your favorite brands and celebrities. It also has a store from where you can buy additional stickers, themes, premium call credits and games. Available on multiple platforms you can use its Windows 10 app to stay in touch with friends and family.
Acknowledged as the "Best email client for Windows & Gmail" Mailbird has launched its new version for Windows 10 which works smoothly on both desktop and tablets. With advance touch support and third party apps like WhatsApp, Evernote, Asana, Facebook, Twitter and many more, it is an all-in-one communication hub for Windows users.
Piip is a completely free messenger which works on multiple platforms including Windows 10. It boasts about its simple setup and group chats which makes it ideal to talk to your friends or colleagues. To top it off you can also keep a backup of your messages on Piip Messenger cloud so you can restore them in case of stolen/lost device.
Teamviewer is a screen sharing tool where you can present a product demo or control someone else's screen. It is a convenient tool to communicate, help and support others. Teamviewer has established itself as a tool for business use and with over 200 million users it has grown into an excellent communication app. Next time you want to help your grandma in setting up an email account, Teamviewer would come handy.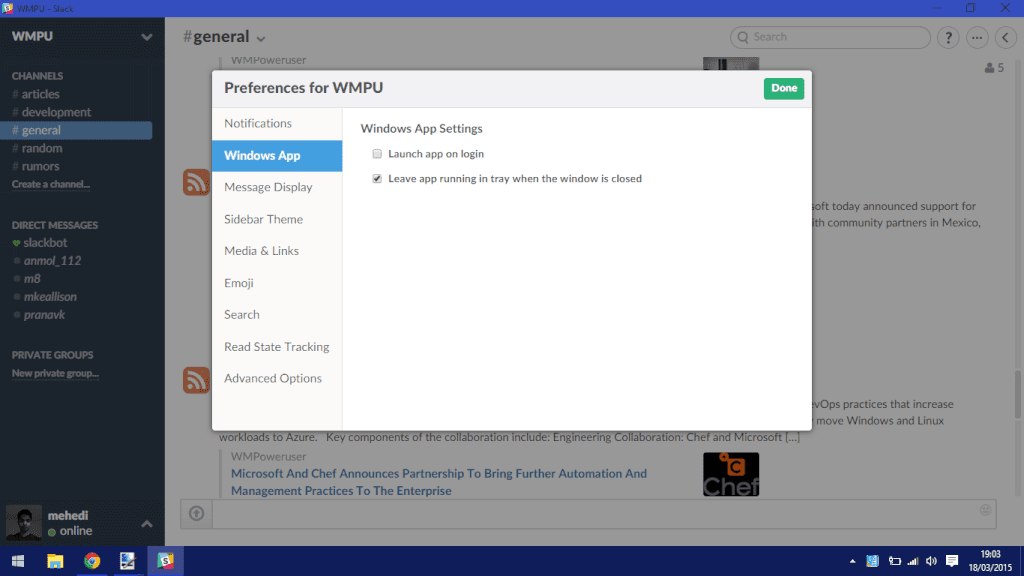 Slack is a messaging app for teams. It aims to bring all your communication at one place by integrating with tools and services you use everyday. With its explosive growth in the last year, it has been considered as one of the fastest growing software in the last decade. It is a multi-platform app and works seamlessly on Windows 10 desktops and tablets.
Did we miss your favorite app? Let us know in the comment section below what app made it to the Top 3 of your list of Best Windows 10 Apps.
Editor's Note: This post was originally published in August 2015 and has been updated for accuracy and comprehensiveness. 
---