A Better Alternative to Shift: Simplify Your Email Management
Posted by Isaac Dumet on July 17, 2021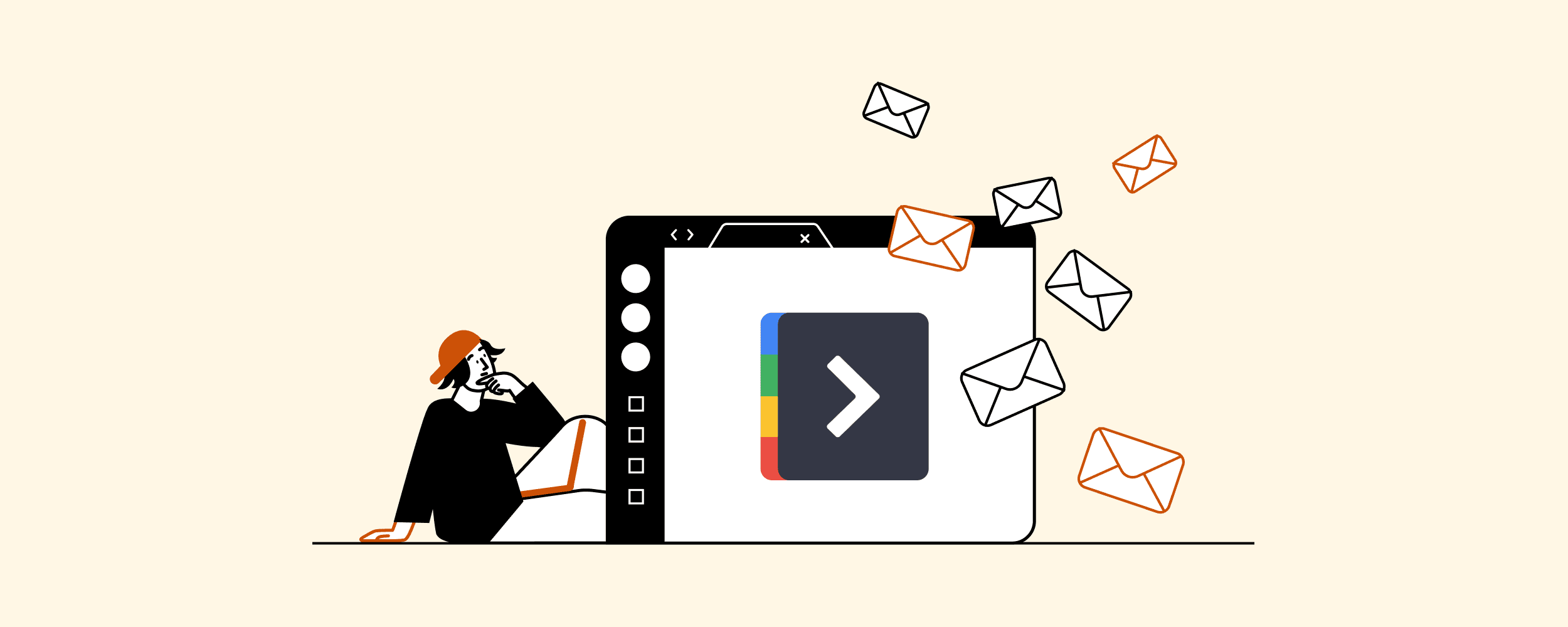 Looking for a better alternative to Shift? Is its lack of multiple account management features leading to too much digital clutter? You can't be missing important deadlines just because your inboxes and browsers are a mess. What you need is an email client that streamlines inbox management — like Mailbird.
Both Shift and Mailbird offer email consolidation, app integrations, and inbox management tools. The question is: which is the better platform for your needs?
Shift has plenty to offer, especially when it comes to app integrations. However, Mailbird is a great alternative, as it shares many of its pros and few of its cons.
Let's deep dive into what each email client provides in terms of user experience, customization, and email management options.
Short on time? Check out Shift and Mailbird compared side by side in the chart below.
| | | |
| --- | --- | --- |
| | Shift | Mailbird |
| User Experience | | |
| Configuration | | |
| Multiple Email Accounts Management | | |
| Advanced Customization | | |
| App Integration | | |
| Affordability | | |
Shift vs. Mailbird
User Experience (UX)
Today's world, with all its speed and constant communication, is stressful enough.
What you definitely don't want is another poorly designed, slow app that will drive you crazy every time you click the icon. The email client you use needs to be easy to navigate and pleasant to handle.
So, UX will be the first parameter we compare. Let's see how Shift's and Mailbird's user experiences perform and which one wins!
Shift – UX
Shift's stated goal is to provide users with a tool that streamlines their productivity. Having tried their platform, we can say they've mostly succeeded. The user interface is clean, the program itself is bandwidth-friendly, and we love the Focused Web Tabs feature.
Overall, the experience of using Shift is great — when it works as intended. The client can lag when using an app outside of it.
Strengths
Clean UI: The user interface is very easy to navigate with no clutter.
Focused web tabs: Eliminate distractions and stay on-task by doing web searches within Shift itself. Keep what you need within the tab.
Advanced Search: Find anything across your linked accounts by typing a related keyword in the search tool.
Bandwidth-friendly: It's very light on computer memory requirements.
Weaknesses
Noticeable lag: If there's an application open outside of Shift, there will be some lag when switching or opening apps within the interface.
Drag and drop attachment issue: Files won't upload if they are dragged and dropped within Shift.
Limited keyword shortcuts: You'll need to manually click on what you want to open, move, delete, etc. The only shortcut that exists is for bringing up the Search and App Switcher tools.
Mailbird – UX
Mailbird's user interface is one of its best features. Regularly tested by our Alpha Community, Mailbird was designed to give you a seamless experience. All its native tools receive the same treatment. They are all intuitive to use and cut down on visual clutter.
Strengths
Attractive UI: Mailbird's interface is simple to navigate with everything on-screen having a clear purpose.
Powerful search tool: Easily find any email, attachment, or document by typing an associated keyword into the Search tool.
Sidebar: Our native Sidebar feature can let you view all sorts of important information. Your calendar, important emails, and more can be seen while you go through your inbox.
In-line Reply: Avoid confusion in your replies by assigning a color-coded reply to a specific section of an email.
Keyboard shortcuts: There are several Gmail-inspired keyboard shortcuts to try.

Undo Send: Forgot something important in the last email you sent? No problem; just undo it.
Speed reader: Get through long emails three times faster.
Weaknesses
No Focused Web Tabs: Although Mailbird does have other time-saving interface features, this isn't one.
Clean Interface
Advanced search tool
Bandwidth-friendly
Focused Web Tabs
User-centered UX
Advanced search tool
In-line reply
Undo Send
Keyboard shortcuts
Can't drag and drop file attachments
Laggy
Limited keyboard shortcuts
Configuration
Setting up your email client how you want it shouldn't be a hassle. Bringing together your various accounts and integrations needs to be easy. The program you use needs to adapt to your needs, not the other way around. This is especially true if you are spending hard-earned money on it. On that last point, what you'll need is a way to get help if something goes wrong.
Shift – Configuration
Paid versions of Shift have several configuration options. You can add unlimited emails and integrations on as many devices as you want. The only catch is that the email accounts you add to your user account have to be provided by Google or Microsoft. Work arounds exist, but they require third-party apps and can be tricky.
Strengths
Easy to set up: Configuring your Shift account is fast and simple.

Unlimited email accounts and third-party integrations: For Advanced and Teams subscriptions, never worry about having too many accounts.
Unlimited number of desktops Shift can be installed on: This is available on all plans.
Available for Windows, Mac, and Linux
Weaknesses
Non-Google or Microsoft-hosted email accounts are tricky to add: Any Apple Mail, Zoho, or similar type of email account will require that you first find a supported app to set up.
Microsoft Exchange is not supported: You'll need to first have and use the Outlook Web App to add an Exchange-based email.
Privately hosted emails require extra steps: POP and IMAP email accounts have their own steps.
Limited support: If you have an issue outside of business hours, you're out of luck. You'll need to wait until the Support Team is back in the office to receive a reply..
"Our support team is available Monday to Friday 9 am to 5 pm PT. You can expect a first response to your ticket withink 24 hours during regular support hours."

– Tryshift.com Support FAQ
Mailbird – Configuration
There are no restrictions when it comes to the type of email account you can integrate with Mailbird. Its IMAP, POP3, and Exchange support make it very versatile. Like Shift, it also provides unlimited app integrations. However, the feature is available for all plan types.
Its support options are mostly on par with Shift. The main difference here is that the Mailbird support team works 24/7. You won't have to wait until the next business day to get a response.
Strengths
Hassle-free configuration: The system automatically detects the settings associated with your email address and applies them.
Unlimited email accounts and third-party integrations: All Mailbird plans let you have as many email accounts and apps as you want.
Can add any email account: The Mailbird platform is engineered to consolidate all your email accounts, regardless of the provider, thanks to IMAP, POP3, and Exchange support.
Priority Support: Get the help you need when you need it with Mailbird Business. Priority support is available 24/7.

Weaknesses
No Mac version. While Mailbird isn't yet available for Mac, we're working hard to make it happen.
Straight-forward configuration
Unlimited email accounts (paid plans only)
Unlimited integrations (paid plans only)
Available for Windows, Mac, and Linux
Automatic configuration
Unlimited email accounts (all plans)
Unlimited integrations (all plans)
Support when you need it
Not configurable for Exchange or POP
Support only during business hours
Managing Accounts in One Place
Most email clients offer the ability to manage multiple accounts. The main difference between them is how they accomplish this.
For example, Shift keeps the accounts separate but allows for easy switching between.
Mailbird consolidates email from various accounts into the main folder called a Unified Inbox, but it also gives you the possibility to seamlessly switch between separate accounts in just one click.
Which approach is more effective depends on your specific workflow.
Shift – Email Management
Shift's approach to account management is to keep everything separate. It assumes you want dedicated accounts, kept separate from one another. This may explain the lack of unified tools, like inboxes and calendars. The missing features are partly made up for with the ease of switching accounts. Simply click the associated icon to view its inbox.
Strengths
Quickly switch between accounts: Just click the associated icon to open that account's inbox.
Custom notifications: Set how and when your notifications appear. If you want to focus, mute them.
Pick up where you left off on another device: Your inboxes stay synced across all your Shift-enabled downloaded devices.
Weaknesses
No unified inbox: Emails can be viewed between accounts but there's no option to have them all appear in one window.
No unified calendar: Like with emails, calendars within Shift are split by account.
No shared contacts: These too are split across accounts. This may result in a lot of duplicate contact information.
Mailbird – Email Management
Unlike Shift, Mailbird combines the benefits of both approaches: unified and separated account management. Using our platform, you'll be able to manage everything at once, or account by account. The choice is yours.
Strengths
Unified Inbox: See all your emails across all your added accounts in one simple-to-navigate window.
View specific accounts: If you prefer to see your emails by account, you can. Simply select your associated icon and click to view.
Unified Calendar: Manage events across your accounts with ease. Add calendars from any provider in the same interface without issue.
Contacts Manager: You can sync, edit, and do more with the contact information from across all your email accounts all in one nifty tool.
Email tracking: See if your outgoing email reached the intended target, was opened, and when.
Send Later: Schedule emails to send themselves. Don't worry about missing a deadline again.
Unsubscribe Button: Say goodbye to annoying spam and newsletters by clicking a single button at the top of your email.
Custom Notifications: Cut down the time you spend looking for, archiving, and moving emails. Our send later option, auto-unsubscribe, and custom notifications ensure that your focus isn't interrupted.
Weaknesses
Mailbird Email Management
Easily cycle through accounts and apps
In-app search tool
Custom notifications
Syncs between devices
Unified Inbox
Unified Calendar
Keyboard shortcuts
Auto-subscribe button
Send Later
Email tracking
Unsubscribe button
Custom notifications
No unified inbox
No unified calendar
No unified contacts
Limited Email Tracking with Exchange
App Integration
Save yourself from a lot of annoying tab switching by having all your favorite apps in one place.
The number of apps it supports and how well it manages them will determine a big part of how useful the email client is to your business.
Shift – App Integration
Shift shines when it comes to the number of apps and extensions it is able to integrate. Accounts of the same kind can be connected and switched between easily. You can also easily customize the interface to have your favorite programs where you want them.
Something we noticed when testing is that we'd occasionally need to re-sign into our integrated accounts. We looked online, and the frequency of the desync seems to vary from user to user.
Strengths
Integrates with 1200+ apps: The apps available to use with Shift are many. The platform integrates with just about any project/task management, content creation, customer support, CRM or sales tool program you can imagine. Even if you don't use something on their list, Shift is constantly adding new integrations.
Customizable app layouts: Integrated apps are very easy to move around within the Shift interface. Simply drag and drop the associated icon where you want on the side or top panels.
App switcher: Shift comes with a tool called the App Switcher. With it, navigating your in-tool web tabs, Workspaces, emails, and apps is easy.
Weaknesses
Re-authentication issues: We experienced some re-authentication issues while trying out Shift. We'd need to re-log into our connected apps around once a week.
Screen Share won't work if using Google Meet: An error message appears if you try to screen share using Google Meet in Shift.
Limited use on free plans: The Basic plan is limited to one (non-Gmail) app only. Chrome extensions are also unavailable.
Mailbird – App Integration
The Mailbird email client integrates with several popular productivity and communication apps. Asana, Evernote, Todoist, Trello, and WhatsApp are just some of the 37+ apps it supports. The platform is also optimized for seamless integration.
So, although the total number of third-party tools is fewer, you'll be able to switch between them without having to worry about being signed out.
Strengths
Customizable sidebar: You can easily add your most frequently used apps in the order you'd like. It only takes seconds.
Seamless integration of over 37 popular apps: What Mailbird lacks in quantity, it makes up for in the quality of its integrations. The list of apps ranges from project management and team collaboration to social media and more. The real strength, however, is that you stay signed into your various accounts for as long as you want.
Weaknesses
Fewer total app integrations: There's no getting around it; Mailbird supports far fewer third-party apps than Shift. What we do have are some of the most used and popular tools for remote workers.
Missing Grammarly: Grammarly cannot be integrated with Mailbird because of the unavailability of its API.
1200+ possible integrations
Customizable app layout
App Switcher tool
37 possible integrations
Customizable sidebar
Desync issues
Some bugs for specific apps (like Google Meet)
Grammarly unavailable
Fewer integration options
Advanced Customization
Having a highly customizable email client lets you set your own parameters for the UI and tools. This flexibility makes it possible to adapt the program to whatever workflow you prefer. As a result, you can minimize costly distractions and ensure your team stays on task.
Shift – Advanced Customization
Shift is customizable in a number of ways; however, its standout feature is its Workspaces. The tool lets you put together a focused collection of bookmarks, tabs, and apps into a single space. The Workspace can then be saved and shared with as many people as you want.
Strengths
Easy UI configuration: To move the order of the apps, simply click and drag the app's icon.
Smart Links: Choose how and where you want links to open. It can be on your browser, inside a Focused Web Tab, or within Shift itself.
Workspaces: These highly customizable spaces are useful for onboarding, team projects, event planning, and more.
Weaknesses
Cannot remove the Shift signature: A "Sent with Shift" signature will appear on all sent emails if using a Basic account.

Limited theme selection. You only have access to a light, dark, or auto theme.
Mailbird – Advanced Customization
Mailbird lets you craft your own email experience. Changing the theme and UI to better suit your workstyle is as easy as clicking a button. You can even customize how you present yourself in emails by changing your email aliases or creating a custom signature.
Strengths
Custom filters/rules: Have incoming emails automatically placed where they need to be. Just set the conditions and where you want the email to go, and you're set.

Custom background themes: Create your own custom skin by uploading an image and setting it as your background theme. Dark and light themes are also available.

Multiple identities and signatures: Add distinct names and signatures to each of your accounts. The added flair will go a long way; plus, it is simple to do.
Weaknesses
No Workspaces or Smart Links: Mailbird's provided toolset is meant to streamline the management of multiple accounts. Features like its Unified Inbox, Send Later, Email Tracking, etc. make getting through all your accounts easy.
No templates: Mailbird doesn't have templates (yet). What you can do in the meantime is use Google Keep or Evernote to copy and paste.
Shift Advanced Customization
Mailbird Advanced Customization
Mail rules
Themes
Signatures
Mandatory signature on free version
Limited number of themes
Affordability
Software cost is important, but it isn't the most important consideration. How it will impact workflow for you and your organization is key.
Let's look at what Shift and Mailbird offer with their pricing plans.
Shift – Affordability
Shift has three plans available.
Basic, is free. But it only supports two email accounts and one non-Google integration. It does provide access to Workspaces.
Shift Advanced which is $99.99/year,
Shift Teams is $99.99/year.
Strengths
Free option available: The Basic plan won't cost you anything. This is a great option if you want to try out the email program before committing to a paid plan.
Weaknesses
Basic plan offers little utility: The email account and app integrations are extremely limited in the Basic plan. A basic Gmail account is better if you need a free option.

Best features locked behind Teams: Advanced has most of the features you'll need. However, if you're with a team, you'll need the Team Management Dashboard to keep everything organized.
Relatively expensive: The Teams plan is $99.99 a year per user. This adds up quickly, especially if you have a team of five or more.
Mailbird – Affordability
Mailbird has two account options but three pricing plans. There's also a 14-day free trial that lets you test out the platform and see why it's superior to Shift.
Mailbird for personal use is $27.36 per year or Pay Once for a lifetime subscription at $49.50.
Promotion: Right now new customers can get a pretty stellar deal on Mailbird. We're offering 30% off our Business and Personal Yearly plans, 50% off Personal Pay Once, and 75% off our Business Pay Once plans.
Both Mailbird Personal and Business come rich with useful email management features.
Strengths
14-day money-back guarantee: You have two weeks to decide whether Mailbird is for you. What's great is that you receive all the features of Mailbird Personal during that time.
Flexible pricing: You can choose the option that makes the most financial sense for your business. Pay annually or make a one-time payment for Mailbird Business.

Pay Once option: If you decide that Mailbird Business provides what your business needs, you can opt for the Pay Once option. Instead of annual payments of $48.36/year, you can pay $99.75 one time and never worry about the bill again.
Weaknesses
No free version: Our tool provides excellent value for a very affordable price.
Mailbird Isn't a Free Alternative to Shift, But That's Okay
The 14-day free trial lets you decide whether our platform is right for you. Try it today with all of its useful features unlocked to see how it can provide value to your business.
Once you see for yourself how it compares to the Shift email client, buy it. Just one easy payment, and it's yours forever.
14-day free trial
Pay Once option
Bulk order discount
Unlimited app integrations
Free version is very limited
Best feature for teams is expensive
Is

Shift

Worth the Money?
Shift is relatively expensive compared to other email clients on the market, but it has some powerful tools. Focused Web Tabs, Workspaces, and its library of supported app integrations allow you to create dedicated micro team ecosystems, free of distractions.
When it comes to email management, the platform has some noticeable limitations. Lacking a unified inbox or calendars, you'll need to constantly swap between accounts to manage them.
There is a free version, but it's limited, puting it only slightly ahead of basic Gmail app in functionality.
Is

Mailbird

Worth the Money?
Mailbird is a more powerful tool for managing multiple accounts. We designed its interface to be intuitive, and the system is easily configurable.
What we provide is a solid list of messaging, social, and team collaboration integrations. Although the total number is fewer in comparison, what's available remains constantly synced.
The native features of our platform are designed to streamline your email experience. And as they are all first-party, we can quickly get back to you 24/7 if there's ever an issue.
There isn't a Mac version yet, but Mailbird is still the best alternative to Shift on Windows.
For a detailed summary of everything that was covered here, check out our Shift vs. Mailbird table:
Basic – FREE
Advanced – $99.99/year
Teams – $99.99/year/user
Personal – $27.36/year
Business – $48.36/year/user
One-Time Payment – $99.75
Gmail Outlook, Office 365
IMAP, Office 365, Exchange, POP
Auto-Detects Email Settings for Quick Setup
Email Management Features
Advanced Search
App and Account Switcher
Unified Inbox
Shortcuts
Advanced Search
Email Tracking
Auto-Unsubscribe Button
Snooze
Send Later
Speed Reader
Layout
Links
Notifications
Languages
Signatures (Paid plans)
Integrations
Web Tabs
Workspaces
Themes
Layout
Mail Rules
Shortcuts
Notifications
Language
Signatures
Integrations
No premium support
Knowledge Base
FAQs
Tickets
Email
Premium Support
Knowledge Base
FAQs
Tickets
Email
Final Words
Mailbird is a more powerful alternative to Shift because of all the email management tools and options it provides. What we offer is mastery over your email experience. Our native tools help you assess what's important, along with how and when to respond. The interface, which brings all the different elements together, is tested and designed for user comfort.
Instead of overspending on a sea of app icons and a tangle of accounts, cut down on the clutter. Switch to Mailbird today. Regardless of the provider of your account(s), you'll be able to integrate them seamlessly.
If you end up loving Mailbird as much as we do, the solution is simple. Pay once for it, and it'll be yours forever.
With installation so simple and so much to gain, why not download a free trial today and give it a try?
How much does the Shift app cost?
The Basic plan is free. Advanced is $99.99/year. Teams is also $99.99/year with an additional $99.99/year per extra user.
Is Shift open-source?
No, Shift is not open-source.
Is Tryshift free?
The Basic plan is. Advanced and Teams which unlock unlocked features including unlimited email and app integrations cost $99.99/year each.
---