Importing Outlook & Thunderbird in 2023 - Quick Guide
Outlook and Thunderbird Account Import
That's right! Starting today, folders, settings, and messages from popular POP3 email clients like Outlook and Thunderbird will import

automagically

when connected. That means that any folders, emails, or anything else we can bring into Mailbird through your other client's POP3 or IMAP connection can be instantly imported with the click of a button!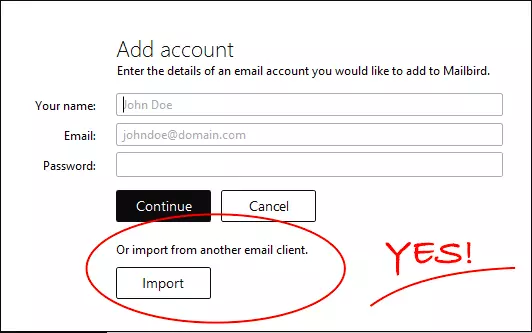 We've had a ton of requests for this feature, and it has taken a lot of time and manpower to make sure that this feature will work for every possible client and version. It's taken a ton of time to ensure every version of Outlook, Thunderbird and Windows Live Mail will work. We are ecstatic that it is finally ready for you!
Start Importing automagically
Once you installed Mailbird or chose the option to "add another account", Mailbird will give the option to "import from another email client".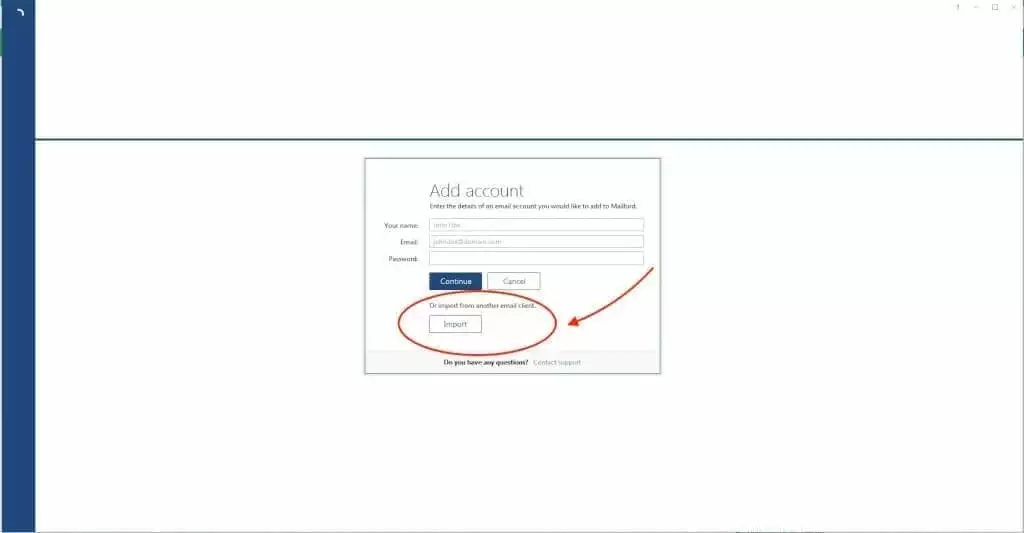 Mailbird will detect the accounts that you have added to your existing email client. Choose the account you would like to import to your Mailbird.
The last step to activate the import - insert your email address and password and Mailbird will set up the account for you. Depending on how many accounts you have selected in the previous step, you may be asked to enter the details multiple times. One for each account.

Voilà!
That's it. Mailbird will start the import of your account data, such as folders, settings, and messages. It will also let you know once it is finished. There are some thunderbird email problems that arise when users try to use thunderbird. Mailbird is the best and unique solution for all those problems. So ,please consider that depending on the amount of accounts you would like to import and the size of each, it may impact the duration of the import process. Check out our comparison among various alternatives to microsoft outlook email client. We have discussed it in detail to help you choose the best. Should you have any questions, or require assistance at any point of the import process, please send an email to support@getmailbird.com - and our awesome Customer Support team will help you solve it asap.
Editor's Note: This post was originally published in February 2016 and has been updated for accuracy and comprehensiveness.