WhatsApp inside your inbox in 2020
Posted by Jason Ephraim on January 7, 2019

Use WhatsApp alongside your email thanks to Mailbird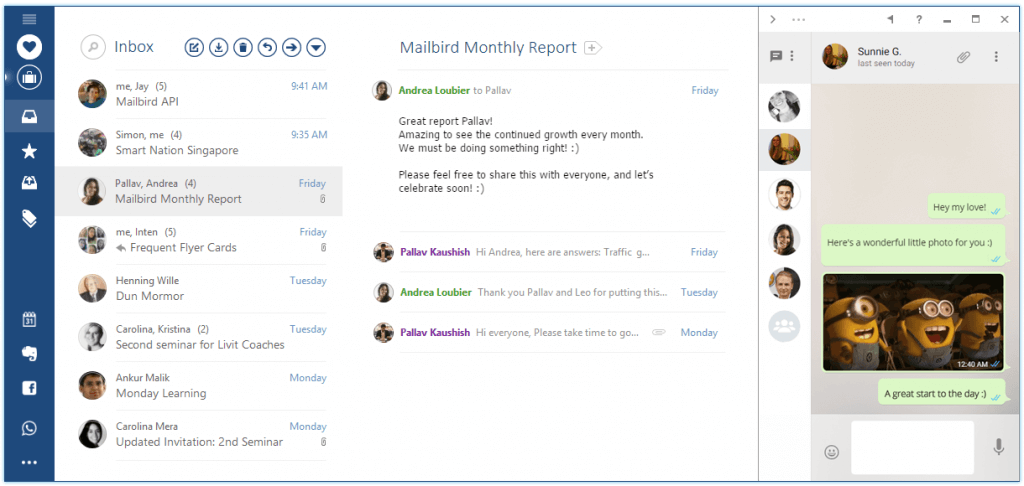 Over 1 billion people use WhatsApp and it remains one of the most popular mobile applications in the world.
Mailbird makes using this popular app better than ever with our WhatsApp app integration which allows you to use WhatsApp alongside your email inbox.
Is your email conversation starting to get too long? With Mailbird, you can seamlessly switch the conversation over to WhatsApp and you can get the information you need in a fraction of the time.
How to use WhatsApp with Mailbird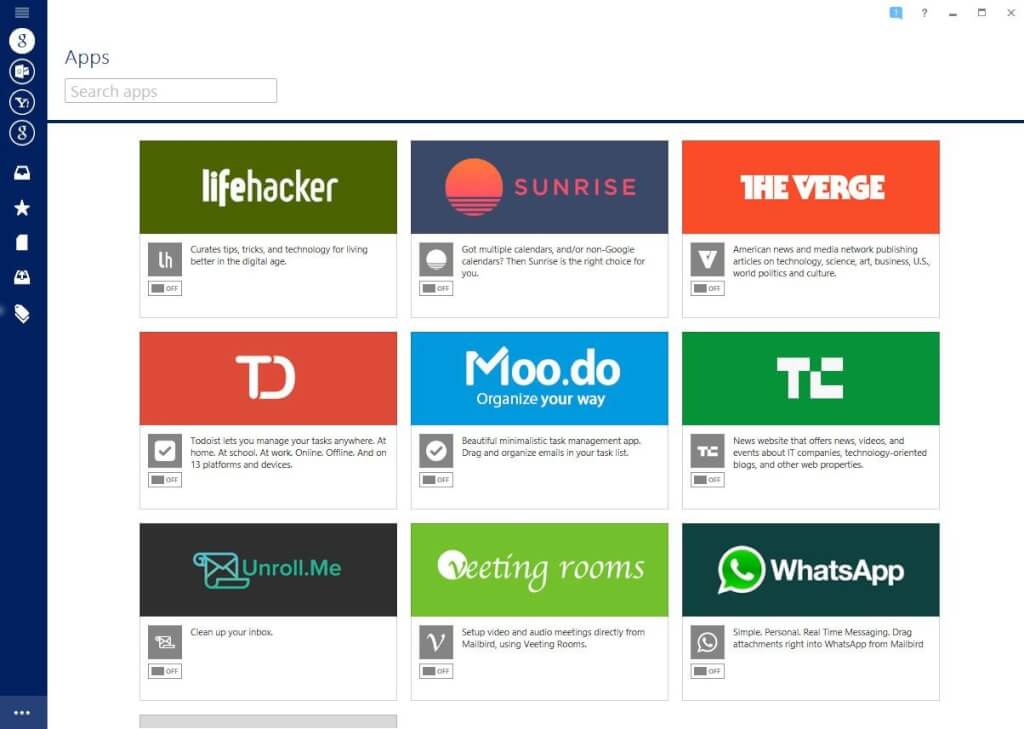 Activating WhatsApp in Mailbird is easy.
Click the "…" menu at the bottom of the Mailbird sidebar.
Next, click the slider in the WhatsApp widget to turn it "on".
You will see the WhatsApp icon show up in the bottom of your sidebar along with any other apps you've activated.
Click it, and you will find instructions on how to sign in to your WhatsApp account.
Using the WhatsApp sidebar
To activate the WhatsApp sidebar in your Mailbird client:
Open any inbox by clicking on the account icon in the sidebar.
If your sidebar is not expanded already, click the "<" symbol at the top right of the Mailbird client.
To open WhatsApp, hover over the "…" symbol to see all the activated apps with sidebars.
Click the WhatsApp symbol and you are all set.
And we aren't stopping there. We have new features for Mailbird in development right now. So stay tuned!
What app that you use would you like us to add to Mailbird?
Editor's Note: This post was originally published in May 2016 and has been updated for accuracy.
---