The Best App For Your Gmail Account On Windows 10 in 2020
Posted by Jason Ephraim on January 14, 2020
What's the best way to manage your Gmail account on Windows?
Well, with over 500,000 email accounts (a majority of them being Gmail accounts) Mailbird is growing in popularity as the best email client for Windows users with Gmail accounts:
I just slaughtered +1800 gmail messages @mailbird, https://t.co/B0clE7AkDU #inboxzero pic.twitter.com/ZT5Bw6r4hF

— Paul Doherty (@pjdohertygis) February 1, 2016
Never thought I could stop using the gmail interface, but @mailbird made it possible. Almost forgot how much better a desktop app can be.

— Jose Quesada (@Quesada) January 28, 2014
Mailbird – The best email client for Windows + Gmail. I'm all in. http://t.co/Dz4S6IREIl @mailbird

— Matthew Mombrea (@mombrea) January 27, 2014
Getting addicted to @GetMailbird. A great email client for #Gmail (and others) http://t.co/zEYA391cUZ

— Ulven (@UlvenNiclas) July 6, 2015
If you use #gmail for business but hate gmail, checkout @getmailbird second time around for us, so much better! Nice one @getmailbird

— covedigital (@covedigital) May 13, 2015
.@khayyamsays Seriously? @getmailbird is great! Good luck with GMail for web when you have 6 accounts to manage! And OS X mail on Windows?

— Ishan Sharma (@real_ishan) December 3, 2014
Why do so many people think Mailbird is perfect for Gmail?
Mailbird is Free
Every new user gets a free trial of Mailbird Pro, which allows you to manage an unlimited number of email accounts (Gmail, Yahoo Mail, Windows live Mail – all of them). After that, Mailbird is free to use, forever. If you need more than 1 account – and don't want to purchase Pro – there are tons of ways Mailbird let's you extend your trial by referring friends, sharing, tweeting, and more.
Mailbird looks amazing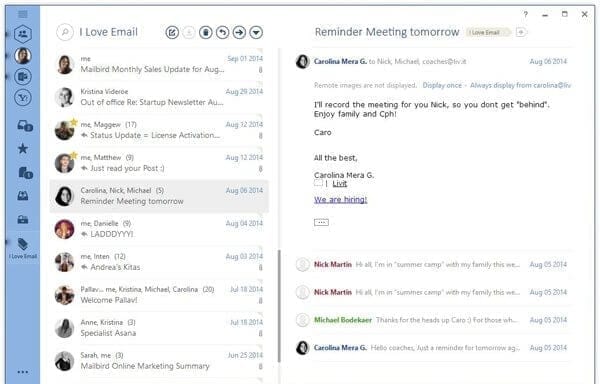 No doubt about it, one of the biggest compliments Mailbird gets from it's users is that it looks gorgeous. Especially if you are used to the other popular clients out there for managing your email, you will appreciate all the theme customization options that come with Mailbird. Color, layout, font, anything can be changed to suit your preferences. Try doing that with Gmail 🙂
Mailbird Has a Unified Inbox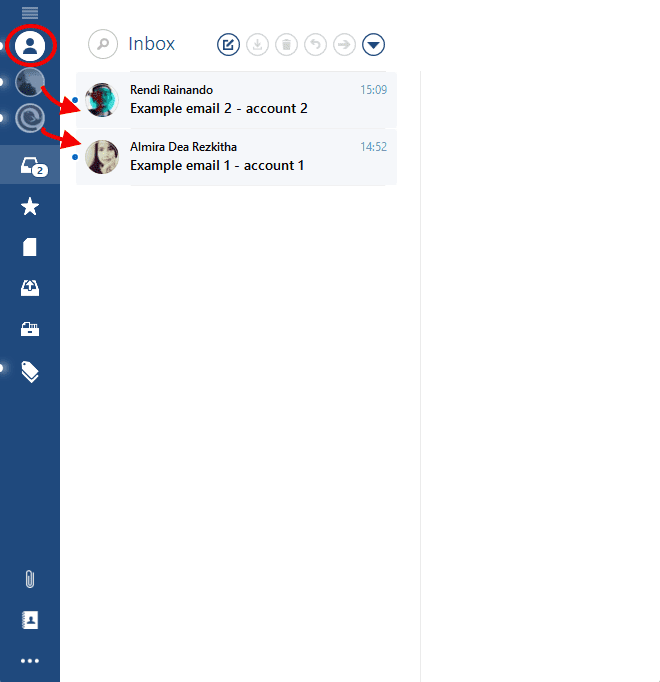 One inbox, all your accounts. Mailbird let's you stay on top of all your Gmail accounts with a single glance. It's also customizable, so you can add the ones you want, and keep irrelevant or less-important emails out of your unified inbox for less clutter and distractions.
Mailbird is easy to use
Especially if you are looking for a switch from Outlook, you will appreciate how dead-easy it is to get started with mailbird. We designed it to be intuitive, and include all the features you need – presented in a clear and sensible way.
So, Why not give Mailbird a try?
We can continue telling you about why it's the best way to manage your Gmail account on Windows, but it is even easier to try it out yourself. In fact, if you are switching from another email client, you can even auto-magically import your accounts and settings when adding your first account.

Editor's Note: This post was originally published in February 2016 and has been updated for accuracy.
---