How to Send Emails to Undisclosed Recipients in 2020
Posted by Christin on January 9, 2020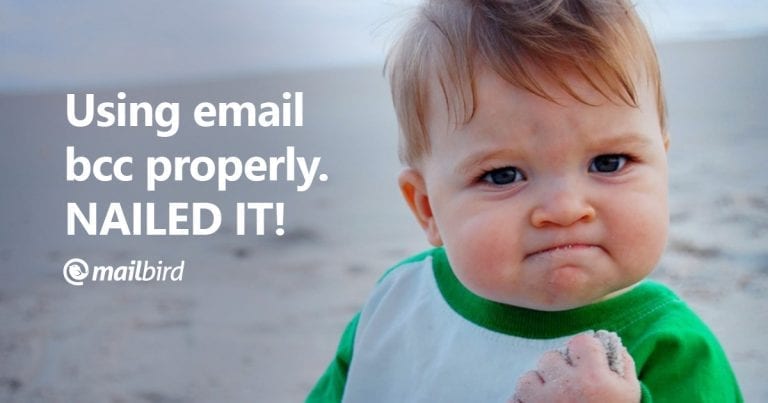 Sometimes you need to send emails to a group of undisclosed recipients. How to do it most conveniently and easily?
Mailbird is a popular email client for Windows intended to help businesses and professionals optimize their daily routine at work and simplify many popular actions, including the one you need today.
So, let's cut to the chase?
How to Send an Email to Undisclosed Recipients Using Mailbird
Enable the Contacts App integration

Go to Apps in the left sidebar and select ON under contacts
Hit the Add Contacts button
Type "Undisclosed" in the first name field
Type "Recipients" in the last name field
Click Add email and type in your email address
Make sure you have an address book entry that is set up for undisclosed recipients. Follow the steps above to set up your contact list to send an email to undisclosed recipients.
Next, send an email by completing the following steps:
Formulate a new message and type "undisclosed" in the To: field to select undisclosed recipients (with a contact email) from the auto-complete list.
Click the pointed triangle in front of To:

(

▶

) to

add all the recipients to Bcc

Separate each recipients' email with a comma

Compose your message and send it off.
Voila! Your message is sent.
Try Out the Best Email App for Business and Professionals.
Privacy Protection
After sending an email to undisclosed recipients' only you, the sender, has access to the recipients' list and their responses. This is a much cleaner and effective way of sending mail to mass groups – especially ones who may not know each other and may not want to have their information exposed.
Save Undisclosed Recipients Lists
Do you send out weekly meeting minutes? Order lunch on Fridays at the office? Are you a professor who sends out weekly emails to students? Do you rely on email marketing? No matter the case, creating a regular list of undisclosed email recipients is a far more convenient way to manage and execute mass emails. You can also create and save your recipients for recurring email lists with Mailbird.
Find Out the Amazing Benefits of Mailbird,
the Best App to Manage All Your Email Accounts
---