The Meaning of Productivity When Email Is a Big Part of Your Job
Posted by Abe on August 3, 2015
The "Get more done, with less work" philosophy
To understand what it means to be productive when a major part of your job is email correspondence, we should start with what people do wrong with Email that leads to their deep dismay of it, despite the necessity for it in their daily life. Here are common misuses of emails that lead us to ask, "Why are people so bad at doing emails?"
Email is not always the best medium for communication
Yes, this may be surprising coming from an email company, but the point is to educate people on how to use email effectively. Sometimes we waste more time with writing emails that don't close the communication loop because they are poorly structured and require a lot of back and forth discussion. For longer discussions that require a lot of ping-ponging between people, communication in real-time and in-person is better suited and faster, especially if the subject is time-sensitive. Save the time you spend emailing back and forth, so you can focus on the really important stuff that matters for your work. Meanwhile a bonus tip for you is to learn how to save email as pdf. This will help you focus on your important emails while out of office..
Not being direct and assuming the recipient understands your tone
It's probably one of the #1 complaints about email, and just about everyone who uses email has some kind of story to share on this topic which usually points the blame at email and not the person. Important that as email users, our communication is kept succinct, direct and polite. If you feel that there could be any chance of misinterpretation, edit your email so it comes off more professional and leave the emotions out of it. We recommend that you don't express emotions through an email – and yes that goes for those of you who are guilty of using ALL CAPS and lots of "!!!!'s" However, the occasional smiley face doesn't hurt as long as you know it will not affect the professionalism of your email based on whom you are communicating with.
Leave the other person hanging
Ever send an email with several important points or questions that require a direct response from the recipient, but to only then be ignored or receive a short and generalized response. "It is as if they didn't even read the email!" you might say. Then the same people complaining about an inadequate email response are then also guilty of either not replying to an email at all or not addressing all the key points requiring specific responses.
Un-managed Inbox
We aren't suggesting that you attend to every email immediately as it arrives in your inbox because that is the problem most modern online workers face. On the other hand, we also aren't saying to completely ignore your email leaving your inbox as a complete tornado of un-filtered information, where prioritization is a lost cause. That's why we recommend dedicated times to email processing. That's right, schedule your time in your inbox and get some work done, vacant of constant email notifications and interruptions. Literally, close down your email when you set time to focus on work. When you do sit down to tackle your inbox, using filters and folders help you organize and prioritize the information flowing through. Why? Because it saves you time in the long run leading to a healthier and more effective use of email. Search is also a key factor here, as it is important to be able to find things easily in your inbox. Reduce the stress of a hectic inbox and learn to set appropriate and limited times for email while implementing organization techniques that ease the tension every time you open up your inbox.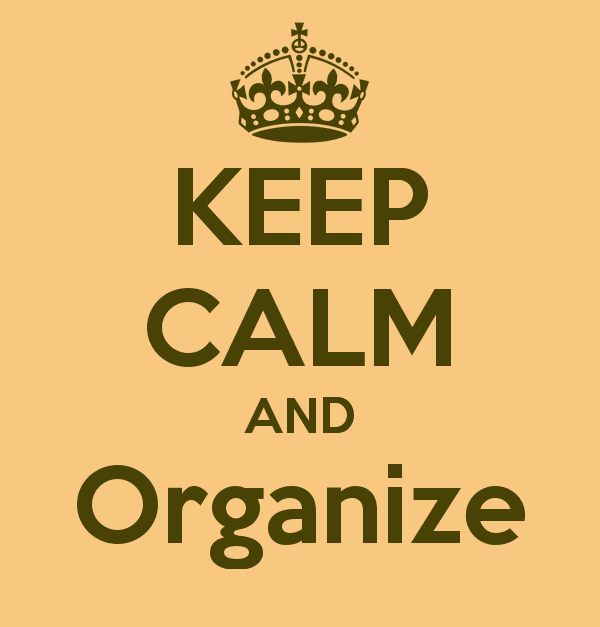 Let email take over your workday
It is often that many of us walk into the office and what is the first thing we do? You got it, check email. Many of us even start it before we get to the office during our morning commute via our mobile phones. Then you get stuck. Once you start you cannot stop. Before you know it you are pulled in several different directions and you don't get to start on the task you had originally planned to get done that day. Some of us are good at muting the noise in our inbox and setting priorities, but for those of us who struggle with prioritization we recommend starting your day with the most important task, then once you get that done, set a limited time to check email. First scan (not read) emails to pick out those that need your immediate attention so you can address those first and clear them out of your inbox. Then close your email program and move onto the next priority task of the day and no email checking until that next task is done. Don't let your time, attention and entire workday get sucked into your inbox. Don't let your email trick you into thinking you've been productive all day. Don't let email get in the way of thinking about what you should really be doing.
Discussion…
Q: Which of these tips are you going to try today? Leave your comment below and let's discuss! We are here to help you kick ass with your email management and productivity when you really want to get things done, but doing emails just gets in the way.
Have you updated to Mailbird for Windows 10?
In case you didn't get the news, Mailbird just launched a Windows 10 version and people are talking…the verdict? Mailbird rocks and the default Windows 10 mail client is a disappointment. There are a number of alternatives to outlook email client in the market. Read the story here and take advantage of our special Mailbird Pro for Windows 10 promo today!
You would like to read more on productivity? Check out Part 1, Part 2, Part 4 and Part 5 of our series.
---