Manage all your email accounts on Windows
Bring your Gmail, Hotmail, Windows Mail, and any other email account you use onto your Windows computer on one amazing platform with Mailbird.
Easily import from any email client
Bring all your accounts, data, emails, and more over to Mailbird from popular clients including Outlook and Thunderbird in just a few clicks.
Bring your other accounts too
Mailbird lets you check more than just email. Our integrations let you manage your Facebook, Dropbox, WhatsApp, Wunderlist, and more right alongside your email
What People Are Saying About Mailbird
You guys ROCK! Mailbird is the best thing that happened to email since gmail.

Velimir Saban
Dear Mailbird-Support, first of all: thanks for this great application! I have been searching for a good email client on Windows for a long time and finally Mailbird changes the game!

Wieland Brendel
I've installed Mailbird - fantastic! Easy to use and lots of features. Love the picture roll-over that gives more options for that mail - really elegant.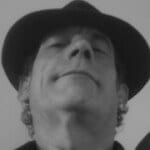 Scotty Martin
Usually I'd be pretty cynical when you said that Mailbird is the best mail app in the world, but, I have to agree whole-heartedly that Mailbird is, indeed, the best mail app in the world.
Luke Larris
Some More of Mailbird's Amazing Features

Dedicated Customer Support
Behind Mailbird is a dedicated global support team. You can relax knowing that help is always a call or click away.