A Mailbird 2.0 Report
Posted by Abe on February 11, 2015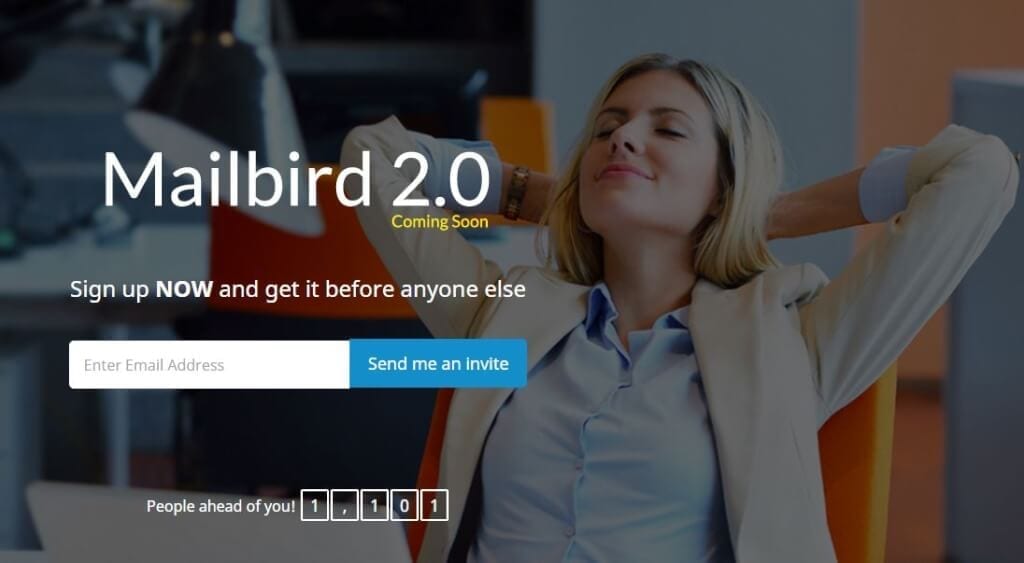 Phew!!! It has been a crazy last couple of days (why? details on this below), let alone a couple of months. Updates here include:
Mailbird 2.0 progress
Mailbird on TV! Help us win the StartUp show by Channel News Asia
First Mailbird challenge – Crowdfunding
We are running like a well oiled machine here with the latest developments in preparation for the Mailbird 2.0 launch. Remember all the cool things that were going on during the Mailbird hackathon?
The benefits we reaped included a ton of progress on the development of Mailbird 2.0. You can see those in our closing hackathon blog post.
Get ready for Mailbird 2.0 with:
New color customization to make Mailbird more fun and personalized to fit you
New design with the brand new awesome apps!
Both vertical and horizontal stack of message list and message viewer
Access to Mailbird even on a proxy network
Snooze feature
Follow up feature
Native calendar
MAPI support
New license system
Improved notification center
Chat support on our new website
Totally awesome! And that is just the beginning of better things to come with Mailbird 2.0. What I'm about to share with you next is even more exciting…
The Mailbird Secret is Out
We shared a photo in that last hackathon blog post at item number 10. Super secret. But now the secret it out. So Mailbird was selected out of hundreds of startups as a finalist out of 8 to be on the StartUp show by Channel News Asia. You can already watch episode 1 and episode 2 online here. They are posted every Tuesday.
So yes, I have been through a series of rigorous startup challenges and need your support more than ever. What is exactly at stake here? Well just that 15+ million people are watching the show and that we could get a chance to receive $2 million in the form of an investment by the venture capitalists on the show. Whoa!
Mailbird NEEDS your Help!
So what is the first challenge? Yes, good ol' fashioned crowdfunding. We need to raise $10,000 Singapore Dollars before March 8th, 2015.
What is even better is anything extra we raise over the $10,000 will be donated to The International Diabetes Federation. Why? Well because as the CEO of Mailbird, it is a challenge fighting the big corporate email companies, it's tough leading an international team, it's tough learning how to bootstrap and keep costs low for your budding startup. However, the biggest struggle of all, is doing all of this while also managing my Diabetes – literally a full time job and so much more.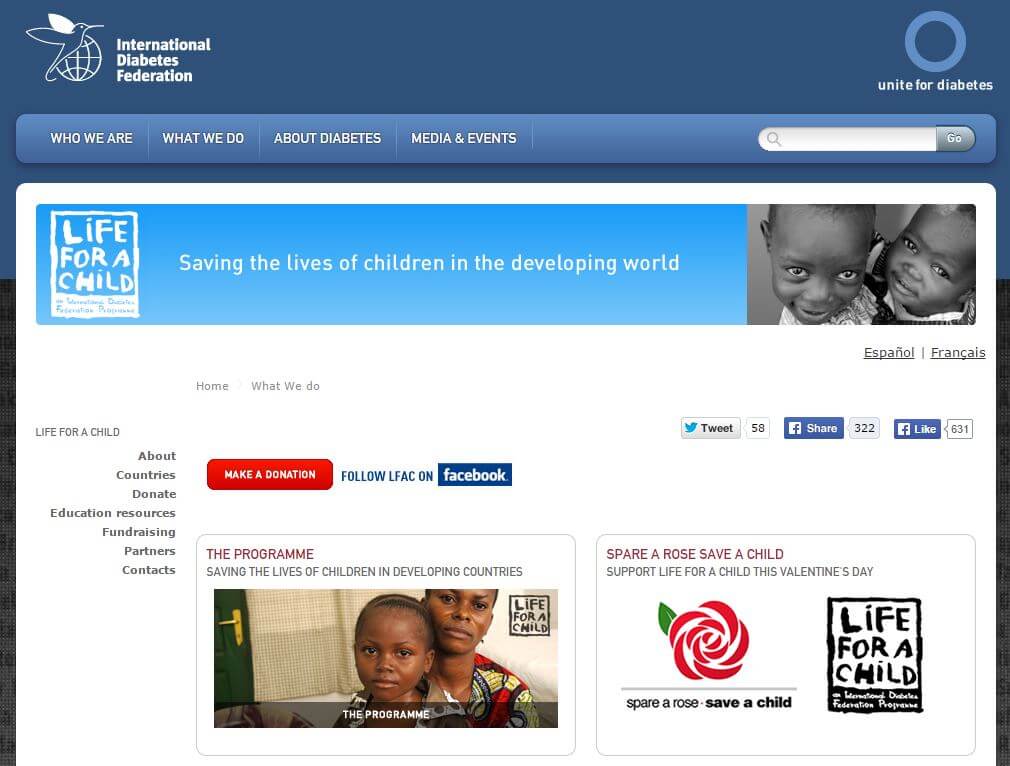 Hi, my name is Andrea Loubier. I am the CEO of Mailbird. I have been living with Type 1 Juvenile Diabetes my whole life. Life is not easy for people living with Diabetes and we still have a long way to go to finding a cure. Until then, people around the world in developing countries lack the resources and access to proper medication and durable medical equipment to help keep them alive by managing Diabetes.
So this crowdfunding campaign is close to my heart, as I would like to give back to the people who are making life possible for Diabetics around the world. First we must reach this $10,000 funding goal. I hope you can help us get there, and together we can do something really good for people who need it most in the world.
The money raised will go into launching Mailbird 2.0 so we can spend it on outreach to get on EVERY Windows/PC machine in the whole wide world. Again, anything over the $10,000 funding goal goes straight to The International Diabetes Federation. Here's the info you need.
Help us WIN by going to the Mailbird 2.0 crowdfunding website here and…
Pledge by hitting the big red FUND NOW button, you get some pretty sweet rewards depending on which award and tier you pledge to.
Share the following comment on social channels (facebook, google+, twitter, linkedin etc)
Email your friends/family/colleagues using this email template that you can edit:
(write something personal.)
I am writing to you to ask you a huge favor!
Mailbird is one of 8 finalists (out of hundreds of applicants) to be awarded Asia's hottest Startup company and to receive funding of up to 2.000.000SG$ (Yes, thats Million!!)
All that is going to be on TV on Channel News Asia. The previous episode had about 15 Mio (!!) viewers and the station is expecting as many viewers for this season.You can watch the first episode here. The CEO of Mailbird, Andrea Loubier, is shown at minute 5:45 in the first episode.
In order to win the show, Andrea had to face some pretty tough challenges. One of those challenges is running a Crowdfunding Campaign. And this is where I need your support.
We need to raise 10.000SG$ to nail this challenges and get Mailbird one step closer to winning the show. Obviously, we will need to contact a LOT of people to get at least 1000 people to pledge for us and that's something we need everyone's support with, including yours. If we can surpass the $10,000 funding goal then all additional funds will be donated to The International Diabetes Federation, something that is very close to Andrea's heart as a Diabetic.
There are 2 ways to support us win the Startup Show:
1) Pledge for the Crowdfunding Campaign. Just hit the big red FUND NOW button. We have some pretty cool rewards waiting for everyone contributing to making this Campaign simply awesome!
2) Share the Campaign on every single Social channel you use and ask your friends, family, friends family, just everybody to do the same. There are social buttons to share it on the Crowdfunding website here."
You also get some pretty amazing rewards for pledging. Check out the rewards below.
So with all of these happenings…
Mailbird launching 2.0
Mailbird on the StartUp Show
Mailbird launching a crowdfunding campaign
…it all goes into one very important thing- bringing a cleaner, sharper, more productive, in control, stress free and beautiful email experience to millions of people around the world with Mailbird 2.0. The world needs Mailbird 2.0, you'll see why once you try it.
How to Sign Up for Mailbird 2.0
Sign up for to be the first to know about Mailbird 2.0 here. There are already thousands ahead of you!
Mailbird 2.0 is the way email should be.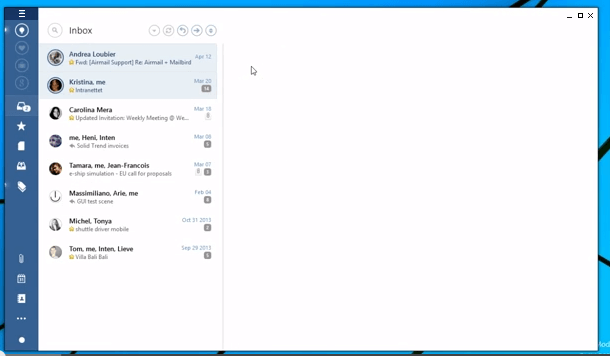 Wait for it…..
---