Check out Mailbird's private beta's cool new features!
Posted by Christin on January 24, 2013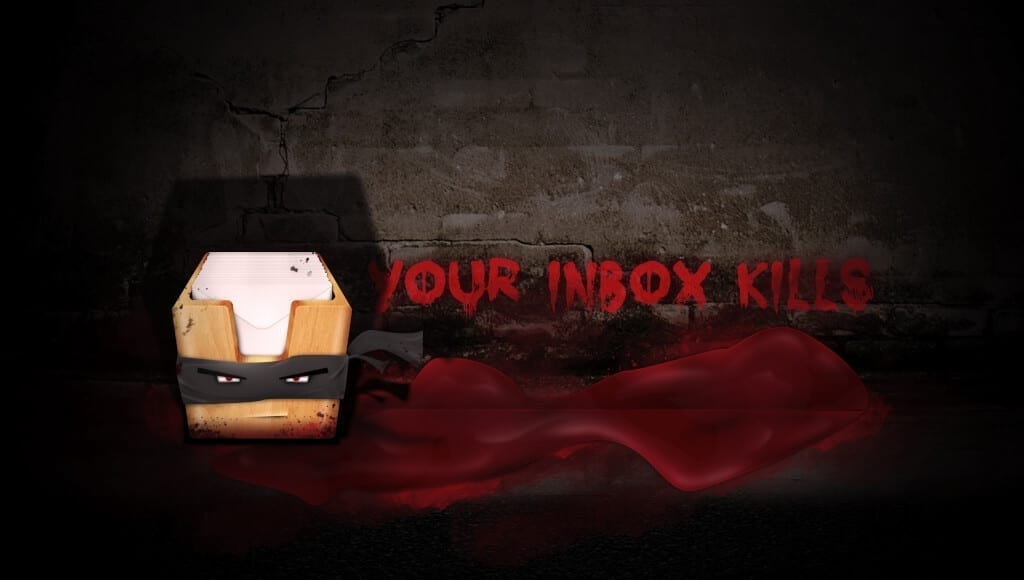 Former top researcher at Microsoft, Linda Stone studied the relationship between people and technology.
She discovered that when people open their email, they experience a mild form of apnea. Involuntarily, your breathing pattern is interrupted, even to the point where you temporarily stop breathing. Your heart rate increases and the stress sets in. Sure, it may be dramatic to say that your inbox is a health risk, however similar research was replicated at the University of California in Irvine. In their sample of participants in controlled and variable environments, it was evident that when users were cut off from email for five days they experienced less stress. Ergo, there is a definitive misfortune of the relationship between people and their email today.
The qualitative analysis of this research found participants faced with the double-edged sword of feeling less stress when they did not access their email, but also feeling left out and cut off without access to it. Even more interesting, is that once these participants resumed their normal email use after the five day cut off, they found resiliency in managing to clean out their inbox, fulfilling that endless compulsion to reach "inbox zero". The main takeaway from this is that email as it is today is a multi-tasking instigator that inhibits productivity. But what if you had an email application that helps you use email effectively?
It is our mission at Mailbird to save you from email stress as we continue testing in the private beta. Many of you have expressed curiosity about our current juncture. We would like to announce that we are expanding the private beta! This is very exciting for our team to be able to introduce our app to more Windows/Gmail users around the world.
Here are a few of the latest highlights:
1) The message preview option to help you quickly scan emails instead of wasting time opening, guessing, or deciding whether it needs your immediate attention.
2) A clue to the secret feature that will only be available in Mailbird Pro.
3) The new Notification Center with color indicators.
4) By popular demand, the option to launch Mailbird at Windows startup.
The expansion of the private beta is by invite only and exclusive to those who signed up for notification on our website.
We've decided to give priority to the rock stars who were the first to register in early 2012. We know you've been waiting ever so patiently, and we cross our fingers that you haven't forgotten us because we know you will be happy once you start exploring email with Mailbird. For those of you who were the first to jump on board, let's take a walk down memory lane together. Remember the old sign up page?
We must say that it is remarkable to see how far we've come since the beginning of 2012, before we had a logo, and before our app was named Mailbird. With private beta participants all over the world continuing to test, it has the true feeling of a 'Magical Windows Mail Application'.
We are making an honest effort to reduce email stress and increase productivity for you in 2013. How are we doing that? The only way to really know is to sign up for the beta if you haven't already, or gain instant access by pre-ordering. Do it now! Together we can realize our big dream for an email app that rocks.
In closing, here are some friendly reminders:
1) Mailbird currently supports Windows users with a Gmail account, so if you or anyone you know fits this user type, you'll need to get your hands on the app pronto. Don't forget to share Mailbird and join our community on Facebook and Twitter.
2) Multi-Identity and Multi-Account support are both planned for development.
3) For those who signed up for the beta notification using a non-Gmail account, try re-registering with a Gmail account, if you have one. If not, don't worry. We'll be sure to keep you informed when Multi-Account support is ready to fly.
4) As mentioned before, our biggest news yet is the expansion of the private beta! Some of you may have already received a present in your inbox. Be sure to double check your spam folder too in the case the private beta invite slipped through the cracks.
We look forward to hearing from you 🙂
Over and out.
---